Hi guys! Hope you had a good week. This week was loaded on social media so grab your snacks as we take you through the hottest gists, from the celebrated Rihanna
Rihanna broke the internet when pictures of her baby bump got online. Instagram skit maker BaeU was dragged through the mud when it was revealed that he requested sex from a lady in exchange for appearance in his skits.
Twitter users opened the book of remembrance for Nara Ozim, and Mason Greenwood, a Manchester United player, was arrested for domestic violence.
Rihanna is pregnant
It felt like the world paused when pictures of global singer and billionaire Rihanna, showing her baby bump surfaced online. The pregnant singer proudly debuted her bare baby bump during an outing in Harlem with her rapper boyfriend A$AP Rocky.
Her Instagram pregnancy post is her most liked post ever with over 12m likes and also 1m on Twitter as her fans trooped to social media to congratulate her.
Meanwhile, there are some people showing the moral aspect of her decision to get pregnant outside wedlock.
For this user, he's seeking donations for the superstar's unborn child in an attempt to combat 'sapa'.
Mason Greenwood arrested for sexual assault charges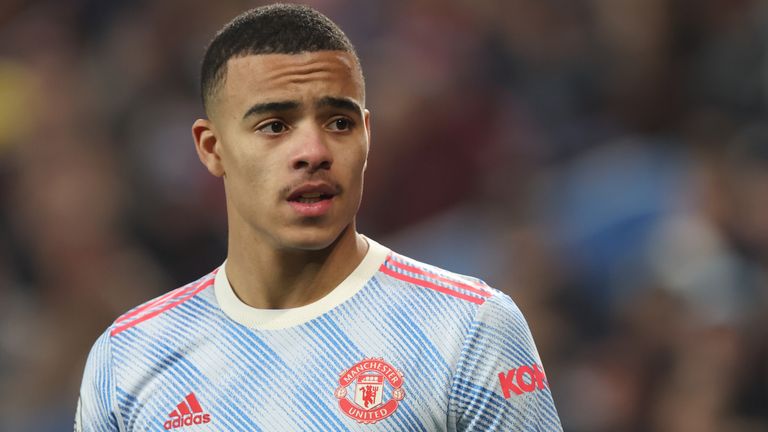 Manchester United forward, Mason Greenwood, 20, was arrested on Sunday after his 18-year-old girlfriend, Harriet Robson, posted videos and images of the footballer abusing her on her Instagram page. He is facing charges of assault, rape, sexual assault and has been suspended from all football activities by both his club and country.
He has since been released on bail and the footballer, who has already received threats, wants to avoid further problems and has hired two new security guards to monitor the perimeter of his house 24 hours a day.
Across social media, most of the comments condemned his actions.
Some social media users however said people should leave judgement to the courts, while also mentioning the possibility of blackmail. Others also expressed their faith in the forward in light of the accusations.
BaeU exposed in sex for skit scandal
Instagram skit maker Adebayo Ridwan Abidemi popularly known as BaeU was the topic of discussion on social media when a blog posted screenshots from ladies who claimed that the comedian requested sexual activities in exchange for an appearance on his skits.
The comedian later came out on social media to apologize saying that he was been blackmailed while also apologizing for his actions. As expected, people had a lot to say on the topic.
Some social media users were of the opinion that the allegations will not end his career as people usually move on after such trending topics, as seen during the Tiwa Savage saga.
His fans sought other social media users to remember that we are all human and also sought forgiveness on his behalf.
Nara Ozim reminded of her misdeed on Twitter
Nara Ozim, a model accused a photographer, Jerrie Rotimi, of touching her inappropriately during a photoshoot. Jerrie Rotimi debunked the claims, stating that all the moves he made during the shoot were professional and all in the presence of other people on the set.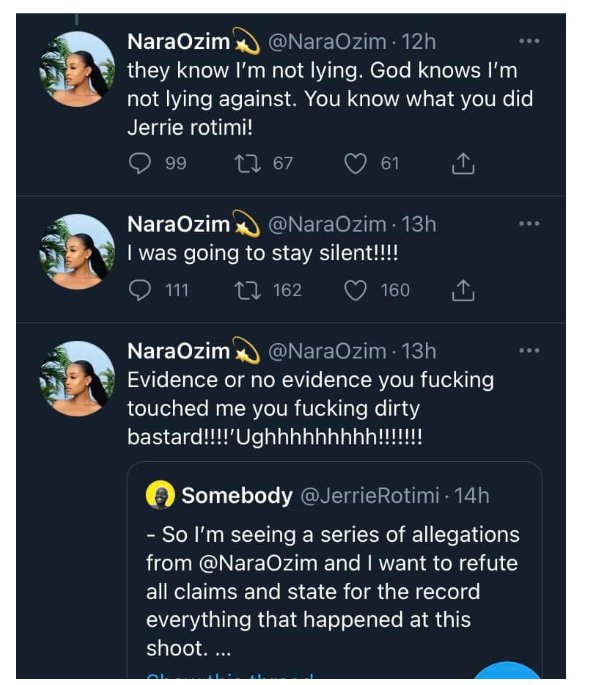 The event, which occurred last year saw many people bash Nara claiming that her evidence, a video which she dropped did not show any wrongdoing on Jerrie's part and that her accusation was false.
In new events, Nara, who is now in Dubai posted a video of herself on Twitter this week and people were quick to remind her of her past action, claiming that her disappearance from the app and the country were to avoid the consequences of her actions.
Social media users advised business owners to take certain steps to avoid false accusations
Others advocated strict legal measures for people who made false accusations.
That's all we have for you this week. Have a great weekend. Cheers!
Get the best of Africa's daily tech to your inbox – first thing every morning.
Join the community now!