Apple's iPhone 12 series led smartphone sales worldwide in Q1 2021, according to Counterpoint Research. Quarterly revenue realised from global smartphone sales in Q1 eclipsed $100 billion for the first time in the three months ending March 2021.
The iPhone 12 series accounted for 34% of all smartphone sales revenue, raking in over $34 billion in earnings during the quarter.
Smartphone sales surpass $100 billion
Global smartphone revenues crossed $100 billion in Q1 2021, as increased sales of flagship devices drove record first-quarter earnings.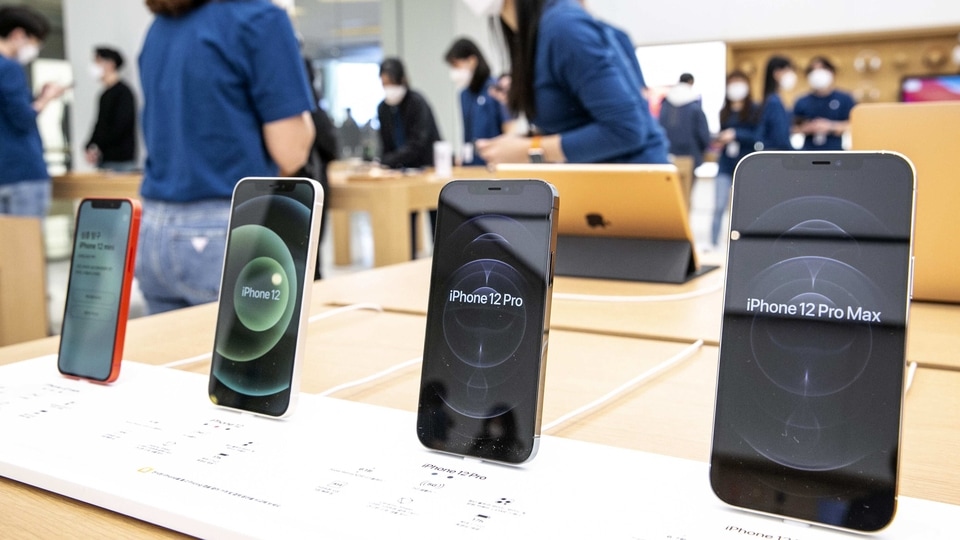 Apple's iPhone 12 Pro Max posted the highest revenue contribution, representing 12% of overall smartphone sales. The latest iPhone was followed by the iPhone 12, iPhone 12 Pro, iPhone 11 with a combined revenue share of 23%.
The Samsung Galaxy S21 series including the Ultra 5G and S21 Plus trailed the Apple flagships, contributing just 6% of Q1 sales ($6 billion).
In terms of sales volume, Apple's iPhone 12 series maintained its lead in Q1 but Xiaomi's Redmi 9 closed more sales than the Samsung A series. This was due to Redmi's strong performance in markets like India, where it had the highest shipment share (26%) during the quarter.
The top 10 highest revenue grossing smartphones in Q1 accounted for close to half (46%) of global smartphone sales, which was reflective of the dominance of high-end devices in the market.
By contrast, the top 10 best-selling models only contributed 21% of global smartphone volumes.
Samsung regains top spot by market share
Despite losing out to Apple by sales and volume in Q1, Samsung overtook the iPhone maker to record the largest share of smartphone shipments globally, as well as in Africa.
With the successful launch of the Galaxy S21 series and much higher demand across major markets, Samsung shipped up to 76.6 million units in Q1, marking a 23% increase from the 62.1 million in Q4 2020.
Apple and Xiaomi posted shipments of 59.5 million and 48.5 million units respectively to make up the top three.
In Africa, Samsung led with 31.3% market share, followed by Apple (18.4%) and Huawei (16.7%).
Going forward
Consumer demand for 5G devices is growing across smartphone markets. 9 of the devices in the top 10 ranking by volumes are all 5G-enabled, as the offering continued to gross higher earnings for original equipment manufacturers (OEMs).
Having led both sales revenue and volume in Q1, Apple could be poised to overtake Samsung in overall market share by the end of 2021. Xiaomi's Redmi is also showing good momentum.
Get the best of Africa's daily tech to your inbox – first thing every morning.
Join the community now!