Recently, the brain drain phenomenon wave (also known as the "Japa") has gained significant momentum in Nigeria. The magnitude of this Japa movement has seen almost everyone witness a family member or a friend of a friend who has fled the country, usually discreetly.
With many tech bros working remotely– which is a great employment perk, especially in Nigeria– with above-average earnings, these guys are still seeking ways to leave the country, mostly for more security and tranquillity.
Digital nomads are independent contractors and individuals who operate remotely from any location using technology and the internet. All the necessary requirements for a digital nomad's lifestyle, such as dependable internet, security, co-working spaces, and appealing cities, can be found in these African countries.
Quite intriguing, huh? Let's look at the list.
Read Also: Japa: 4 not-so-popular countries with exciting prospects for tech bros
Top 5 African countries to travel as a digital nomad for tech bros
Namibia
The southern African country is home to one of the oldest deserts and breathtaking scenery, and a perfect spot for digital nomads. Windhoek, Namibia is one of the country's tech hotspots and could be an excellent place for tech bros to explore.
It also offers fantastic co-working spaces scattered around the cities, and Namibia has it all when it comes to fast internet connectivity. It was one of the first countries in Sub-Saharan Africa to receive complete Internet connectivity.
On the digital nomad visa, it's good news with this country. The Namibian government and the Namibian Investment Promotion and Development Board have just announced the introduction of a new digital nomad visa.
The most intriguing aspect is that the visa is valid for six months.
Mauritius
Although Mauritius is frequently thought of as a wonderful romantic getaway, the subtropical nation is also one of the best places to live in Africa and a great place for digital nomads. This is because it has consistently ranked as one of the most technologically innovative nations in Sub-Saharan Africa.
The Mauritian government recently introduced the Mauritian premium visa expressly for digital nomads, and it has since become one of the most sought-after visas due to its 12-month length and less stringent financial criteria.
The country is open to all applicants as long as they have adequate health and travel insurance and can substantiate that their primary source of income comes from somewhere else.
Rwanda
One of the best countries in Africa to explore is Rwanda, especially if you're searching for a place with fantastic ecotourism facilities. Kigali, Rwanda, is one of the African cities known as the "African Silicon Valley" and is a terrific place for tech bros.
A number of major global corporations, including Google, Andela, Amazon, and others, have offices in the city.
It also offers fantastic benefits, particularly for digital nomads, such as excellent co-working places and speedy internet. It is much easier to explore this city as a digital nomad, especially as a Nigerian tech bro. Rwanda, on the other hand, grants a 30-day visa on arrival without prior application.
However, depending on the class, purpose, and duration of your stay, you might want to check out other visa options.
These include an E-visa, Single Entry Visa-Online Visa, Multiple Entry Visa, and Class T6-1: Single Entry.
Read also: With new $1bn innovation hub, Rwanda is becoming Africa's leading tech destination
Cape Verde
In addition to being a tropical paradise with amazing food, Cape Verde is one of the emerging African nations that is embracing ICT centres and technology, making it the ideal spot for tech bros.
The digital nomad benefits are top-notch. There are many co-working locations in the country that are close to the beach, offering you a greater view and a tranquil environment to work in. Digital nomads shouldn't have any trouble working remotely in this location because of the fast internet and freely accessible WiFi.
On the issue of acquiring a digital nomad visa, this application is known as the Cape Verde Remote Working Program, and the good news is that digital nomads can get a temporary visa for a stay of six months.
The application process is inexpensive and usually takes two weeks to be authorised, particularly with all the necessary documents.
Seychelles
Seychelles is surrounded by the breathtaking waters of the Indian Ocean. It features beautiful white sand beaches, a wealth of flora and fauna, and a concentration on digital innovation and technology.
These make it a paradise for nature-loving digital nomads.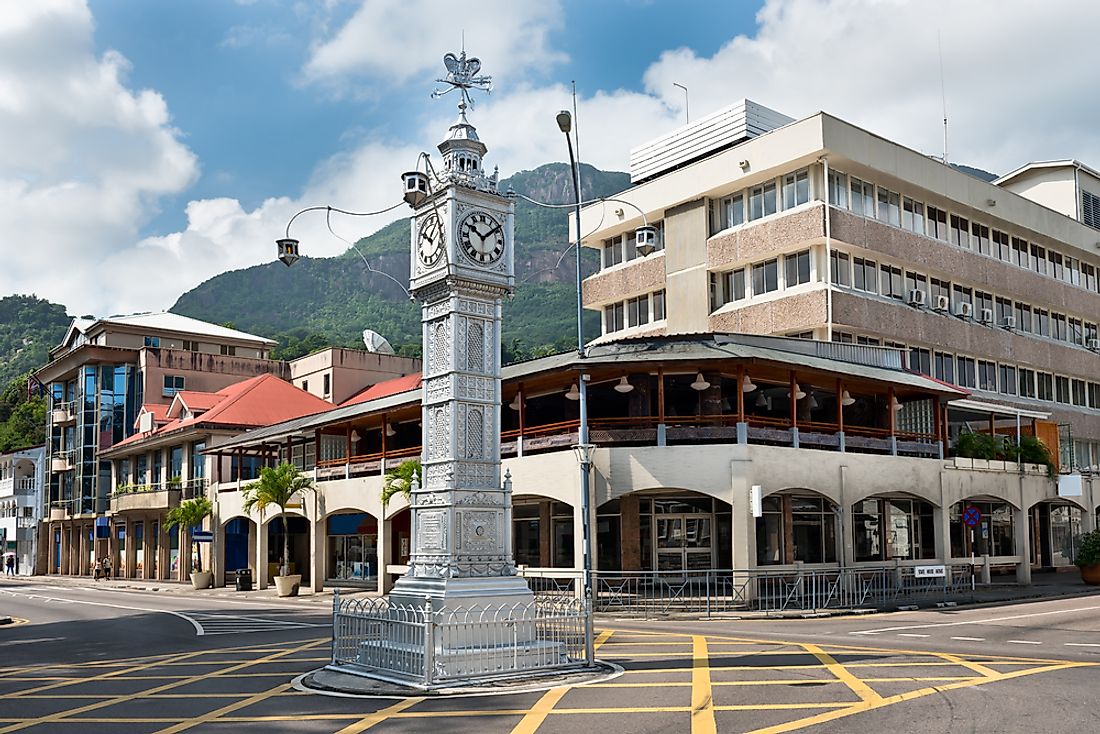 The Workation Retreat Program is specially designed for tech bros who want to learn more about this life. It provides the Seychelles digital nomad visa, which enables remote workers to reside and work in Seychelles for up to a year.
One of the most popular cities, for ex-pats and digital nomads, is Victoria. The city, has all the conveniences one could want, including hotspots and free WiFi connection and it is situated on the largest island of the archipelago.
Conclusion
As a tech bro, you do not need to hustle for a study visa if you don't want to because you wish to leave Nigeria. There are many other options available to 'Japa', and this is one of them.
Good luck with your new journey!
Get the best of Africa's daily tech to your inbox – first thing every morning.
Join the community now!