On Saturday, May 28, the Upbeat centre at Admiralty Way, Lekki, Lagos, was filled with kids having fun. But it was not just because it was the weekend. CashBox, a digital savings platform that helps everyone "make saving a habit", brought kids together to launch its new feature – KidsBox.
The new feature on the app was made for kids and teens to introduce them to financial responsibility.
The hangout at Upbeat, Cashbox says, was organised to launch the app and celebrate CashBox kids, in light of the Children's Day celebration, on May 27.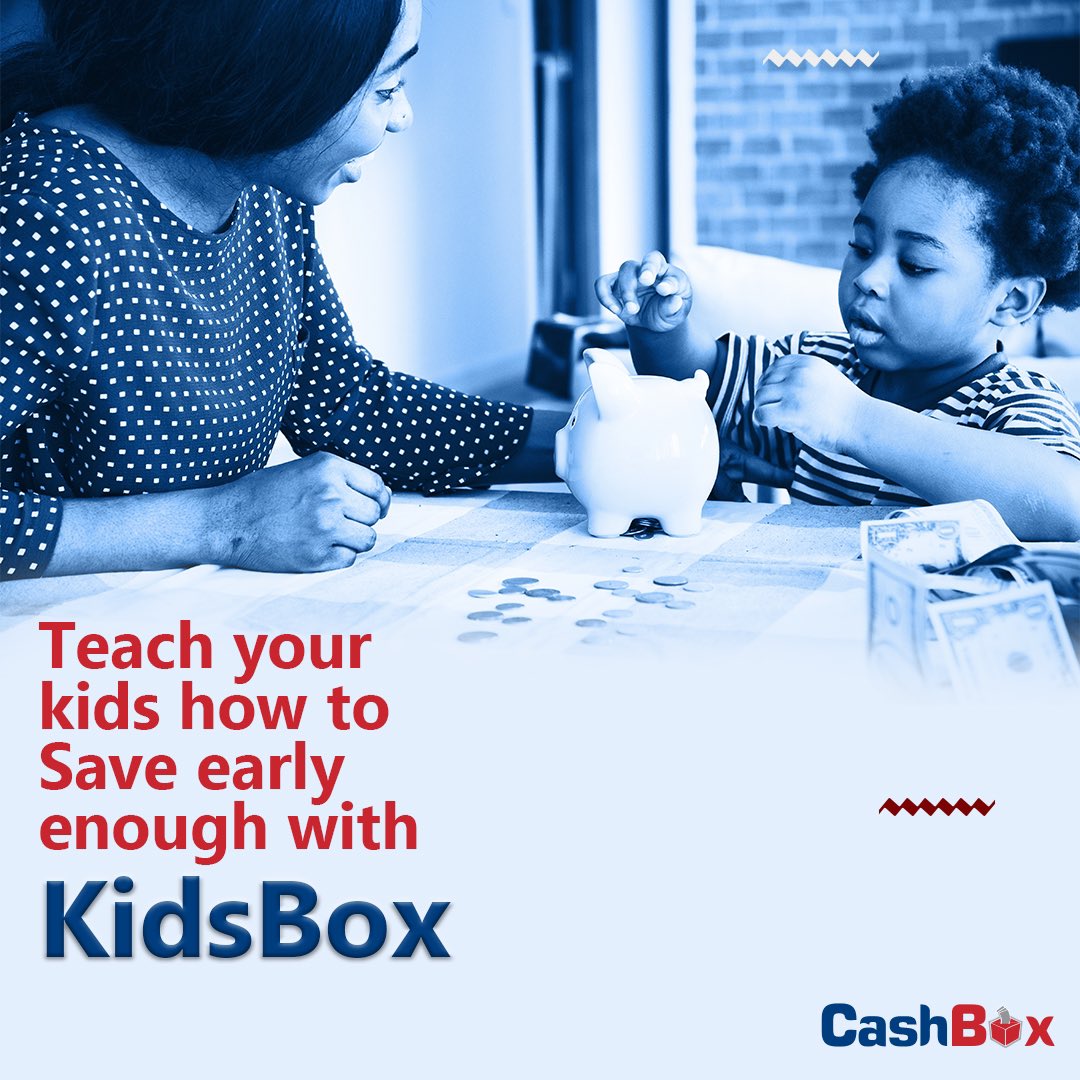 The event was also aimed at interacting with parents to receive feedback and introduce other people to both CashBox and KidsBox.
A short story about CashBox
Cashbox launched in 2019, and in 2020 reported to have helped over 100,000 users save more than $2.5 million.
According to the CEO, Sydney Aigbogun, gaining the trust of customers was critical to keeping the company afloat in the wake of COVID-19.
"People were initially sceptical of the operations of CashBox, especially during our first six months in operation," Aigbogun said, according to BusinessDay.
Our online presence is very visible, and they see a lot of reviews from users who have saved with us. These reviews give new customers confidence in us.

Sydney Aigbogun
Aigbogun is determined to improve the savings culture of all Nigerians. He told Disrupt Africa he founded CashBox because he had seen a void in the market. 
"The average individual wants to save but wants to do that easily, safely and without having to go through the hassle of unnecessary maintenance fees and charges, and also by using a system they can trust," he said.
The company focuses on making savings a habit and has added kids and teens to the mix, so they are not left out of financial responsibility.
A lot of people have the desire to save but doing that in traditional banks makes those funds easily accessible and defeats the purpose. CashBox says you can automate your savings and watch your money grow towards your goal.
Why KidsBox?
The company says that saving for kids is essential because their needs constantly change. From fees and vacation to healthcare to personal items. Having some savings somewhere, either saved towards a particular expense or for whatever purpose makes the parent or the child prepared for when the time for those expenses comes up.
KidsBox, CashBox says, caters to kids of all ages, as soon as the parents decide to set up a plan for their children. Teenagers with access to bank accounts or debit cards can also sign up and cultivate a savings habit early.
The least amount that can be saved is 100 naira and the least period for a kid's target savings plan is four months. For kid's flex, an option on the app, users can withdraw once in three months and can run a plan for as long as they want.
How will it work?
The app is available on the Apple store or the Google play store. Users can install it on their phones, choose a workable savings plan that works for their goals and start saving either manually through bank transfers or automated savings through a debit card.
The company says that "we are planning to partner with different schools across the country by introducing this new feature to students and their parents. The aim is to become the number one saving platform in Nigeria for kids and teenagers."
Also, despite parents being the one handling the account, KidsBox is still for kids.
"You can start saving for your 12-year-old, starting with ₦1,000 weekly, from the regular allowance, and when the child is older, he/she can then continue the savings account by themselves.
"That early start initiate the saving culture. We can also say this KidsBox helps parents comfortably compartmentalise what savings are for themselves and the ones for their kids."
Get the best of Africa's daily tech to your inbox – first thing every morning.
Join the community now!