Egyptian Food lab, a cloud kitchen provider has announced today, the success of its $4.5 million pre-seeding funds — its first venture round.
This successful fund rounding was led by an Africa-focused fund, 4DX Ventures, UAE-based venture capital firms, Nuwa Capital and Shorooq Partners. Other investors include Al Faisaliah Group and Samurai Incubate.
The idea for The Egyptian Food Lab came after Kareem El Daly discovered these certain issues in the food/restaurant sector. Per reports, Egyptians spend almost 30% of their income on food and in expensive restaurants. El Daly launched the Food Lab alongside Ahmed Osman and Wesam Masoud
Despite the amount being spent, restaurants in North African nations still operate on thin margins. This is mainly because of inflation rates, large initial investments and the high cost of rents.
Being a lover of the food tech space, El Daly started monitoring the market gaps and exploring different possible options. He discovered an opportunity to use technology to help restaurants and food brands. Helping them make substantial returns on their investments, while still maintaining their quality of service.
Many things have changed within the ecosystem over the past decade in the space. We wanted to bridge the gap between the restaurants and the customers, and help them expand, grow and operate seamlessly through technology and a shared economy model.

Kareem El Daly, Founder
About The Food Lab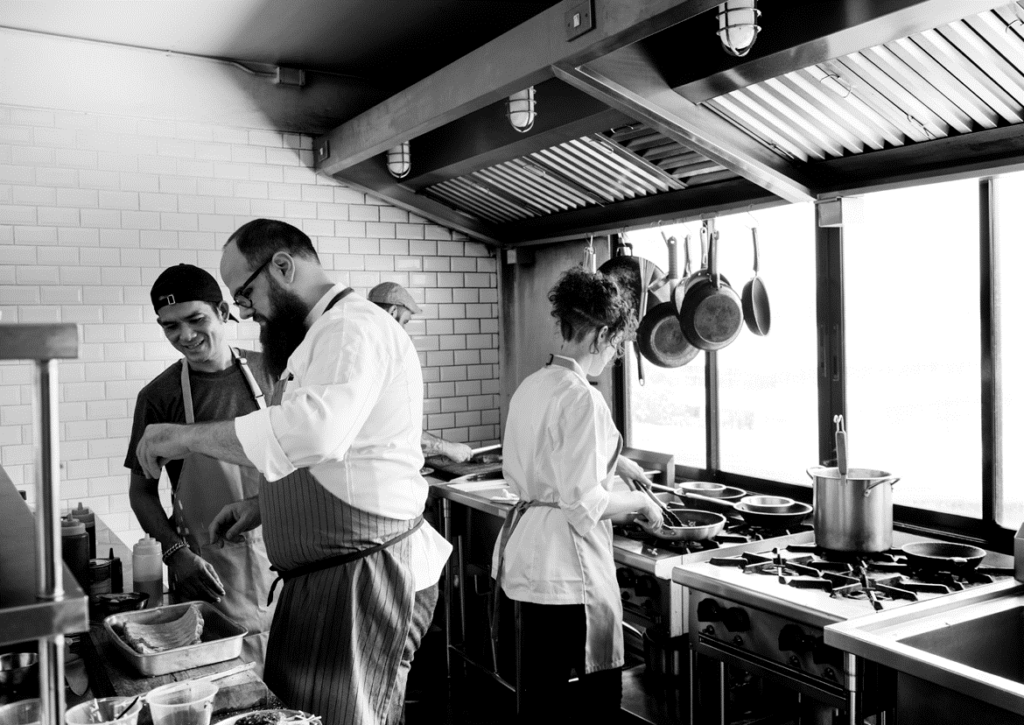 The Food Lab is typically a cloud kitchen platform but identifies as an infrastructure company, especially for restaurants and the food/ beverage space (F & B) in Egypt, that provides a broad range of end-to-end services, including cloud kitchen and procurement.
The operation of the Food Lab is through a virtual brand consultant, which is a data-centric dashboard powered by machine learning. It democratises data, providing granular information to these brands regarding their finances and operation. It also provides other information like menu reengineering, marketing, profitability margins, customers segmentation and buyer persona classification,
One of the problems F&B space face is the supply chain change and the high prices of ingredients. At Food Labs, they hope to procure these quality items in bulk from their suppliers for their customers.
If a restaurant is finding it difficult to expand, maybe due to money issues and low margins, they can come into one of our cloud kitchens all around Cairo. We will operate everything end-to-end from procurement to delivery for them.

Ahmed Osman, Co-founder
One of the co-founders, Osman, explains that one of the many goals of the platform is to be a connector.
What we want to do is to be that connector; we want to connect that closest cuisine or closest kitchen to the farthest appetites.

Ahmed Osman, Co-founder
The cloud kitchen provider is also structured to act as a campaign platform, providing a boost in business growth for restaurant owners and new brands.
Future plans
The Food Lab is expanding into becoming an infrastructure platform. The plan is to infuse technology into these spaces and help restaurants grow their businesses. With more than 50 restaurants, food brands and over 17,500 customers using The Food Lab, its revenue grows 25-35% monthly.
The Food Lab has also decided to expand as the demand for cloud kitchens services are now higher. There is little to no participation in sub-Saharan Africa., although the Middle East has big players like Kitopi and REEF. The Food Lab claims to be the first such provider in Egypt.
According to its founders, this pre-seed investment will allow the company to further expand in the country and lay the foundation for entry into the Middle East and sub-Saharan Africa.
Get the best of Africa's daily tech to your inbox – first thing every morning.
Join the community now!