Rwanda President, Paul Kagame, and the Minister of ICT and Innovation, Paula Ingabire in partnership with the World Economic Forum (WEF) recently launched the Centre for the Fourth Industrial Revolution (C4IR) in Rwanda, after signing an agreement with the Forum in 2020 to establish C4IR Rwanda, during the WEF Annual Meeting in Davos.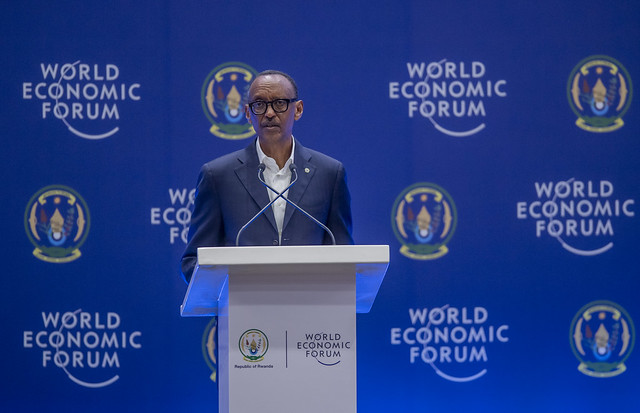 Although the centres for the Fourth Industrial Revolution form new policies and strategies in technology governance that enable agile implementation and iteration through a fast-growing network of national and sub-national centres, C4IR Rwanda will be particularly focused on artificial intelligence (AI), data governance and machine learning.
"The launch of this centre is enabled by investments that we, as a country, have been making in science and technology. I hope the centre will build on this by making the Fourth Industrial Revolution an equalizing force, and contributing solutions to some of today's most pressing challenges. We are very happy to have the World Economic Forum as a partner in this crucial and other endeavours,"

Rwanda President, Paul Kagame.
What C4IR is
The Center for the Fourth Industrial Revolution (C4IR) was launched in 2017 by the World Economic Forum at the Presidio in San Francisco. It was formed by and for leaders in government, business and civil society to better understand and effectively influence the development of technological change for a better cause. With collaboration from different government initiatives, forums and ministries, this centres' network has grown tremendously.
In 2019, the United Arab Emirates became the Network's first independent Centre. Since then, another thirteen independent centres joined the Network creating a global, multi-stakeholder network dedicated to technology governance and sectoral transformation.
The Centre of Fourth Industrial Revolution network is a global platform for multi-stakeholder collaboration that brings together public and private sectors in a bid to define and maximise technological benefits in society. This centre discusses technological developments in artificial intelligence and machine learning, the internet of things and robotics, 3D printing, nanotechnology and biotechnology.
C4IR in Rwanda
C4IR network first started as an initiative of the South African government in 2019. The South African C4IR entered into a collaboration and affiliation agreement with the World Economic Forum (WEF). Yet, Rwanda is the first African country to partner with the WEF in launching its independent centre joining a network of over 12 centres spanning 4 continents.
This is the first centre to be formally launched in Africa. It says a lot about the leadership in the country when it comes to leapfrogging and being visionary when it comes to new technologies. I think that this Centre for the Fourth Industrial Revolution Rwanda will play an important role to meet the ratio of Rwanda becoming an upper middle-income country by 2035. The centre, I hope, will be a key enabler of Rwanda's goal of becoming an even more prosperous society.

Børge Brende, President of the World Economic Forum
With the presence of the C4IR in Rwanda, there is room for this innovation in Africa. This centre has hoped to bring about unique changes and technological advancements. The vision of this centre is to shape the course of Rwanda's digital transformation through progressive technology governance that is human-centred, responding to the most pressing challenges of the country and for the broader benefit of Africa.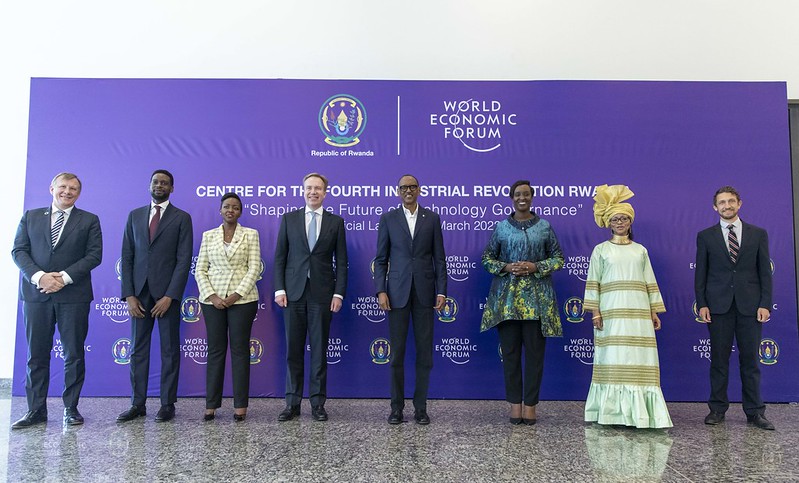 Klaus Schwab, Founder and Executive Chairman of the WEF, who joined the launching ceremony via a video call laid emphasis on the importance and African's stand in the future of technology governance. He said
I have no doubt that the centre will herald a new era for Rwanda and the continent. Innovation and entrepreneurship are key in heralding the Fourth Industrial Revolution. The work of our 4IR centres has always been important, but in this time of great global upheaval it is more crucial than ever to build together a better future and use technology to do so.

Klaus Schwab, Founder and Executive Chairman of the World Economic Forum
Rwanda has always explored other ways to leverage and promote national transformation, especially with a major impact to economic growth.
Technology and innovation have since been the core of this transformation and with the launching of C4IR, there is a greater tendency for massive economic development in future years.
In order to design and pilot new approaches to technology governance in the country, Rwanda will work with stakeholders around the world to help foster innovation responsibly.
Get the best of Africa's daily tech to your inbox – first thing every morning.
Join the community now!