Southern Africa country Zambia is known for mining copper, but a group of young entrepreneurs are looking to reposition the country as an African technology hub – with support from Ethereum co-creator Vitalik Buterin.
With the influence of cryptocurrency and technology in our world, Africa has delved deeply into tech-related and entrepreneurial startups, and Zambia is joining the conversation with super-charged energy. Nigeria has been part of this conversation for as long as the word itself.- – being a country with one of the highest youth populations and engagement in tech startups and cryptocurrency platforms, there is no doubt that Nigeria qualifies as Africa's Tech Hub.
However, announcements by Zambia's president, Hakainde Hichilema, about the country's bid to become Africa's Tech Hub, including support from Ethereum co-creator Vitalik Buterin, and from South African and Nigerian successful tech startup entrepreneurs, Zambia is indeed looking promising in their mission. Although, these entrepreneurs are focused specifically on the promises of the government in drafting detailed policy proposals that they believe will see Zambia succeed where previous other African tech hubs have staggered.
It is unsure what ignited the loyal support of Buterin in supporting Zambia. But, it could be a competitive approach for bitcoin owner, Satoshi Nakamoto, as Zambia holds two of Africa's richest bitcoin traders. Inconsistent policy framework, fragmented geopolitical and economic activities, inadequate infrastructure to unfair competition from legacy companies, in other countries could be the other reasons.
Buterin expressed his support in a virtual meeting with the Zambian President earlier this year. That followed a 2019 visit to the country as a guest of Mwiya, who wanted him to view a new charter city outside Lusaka that is also positioning itself to attract businesses.
I was impressed by everyone I met's willingness to go and do big things.

Vitalik Buteri
Hichilema dreams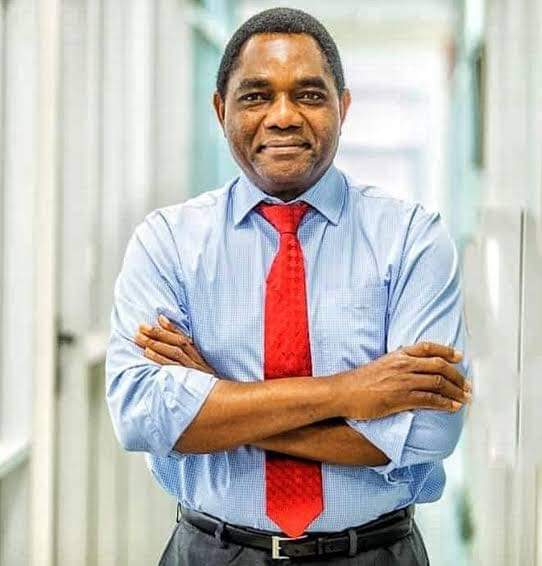 Zambia's Hichilema has his arms open to other options of generating income for the country rather than just the good old copper exportation. He formulated the Zambia Technology Sector Working Group that works directly with the country's Ministry of Technology & Science to develop business-friendly legislation to support African tech companies looking to incorporate or operate in the country.
"Ultimately it comes down to being welcoming," said Mwiya Musokotwane, an early champion of the project and the son of Finance Minister Situmbeko Musokotwane.
"If the policy doesn't really live up to people's expectations, no one's going to be there."

Mwiya Musokotwan
For Hichilema, attracting tech firms could be a means to fulfil his campaign promise of boosting employment.
More than one in four Zambians under the age of 24 have no income, according to data from the International Labour Organisation (ILO), and the ratio has been worsening since 2013.
Hichilema has since created the Ministry of Technology and Science as part of a drive to support the sector and help ease dependence on copper, which accounts for 75 per cent of export earnings.
The government is eager to consult with entrepreneurs on attractive policies for the tech industry, including tax incentives. This new development will pave the way for international collaborations and projects, and boost economic growth.
With the support of various government departments, the group is working to tackle many common issues around business licenses, immigration policy, support for local talent, internet infrastructure, taxes, and stock listing opportunities. There are also plans for cryptocurrency-friendly regulations, including a framework for adopting crypto services.
Get the best of Africa's daily tech to your inbox – first thing every morning.
Join the community now!