Tech na the way! The new oil. Cliche, but true. Tech has enabled ease in so many areas of human living, and there's more to be done. Conversations continue on what to do next, and how to scale what has been done.
This is why we listed these tech events to be part of this week: March 28 – April 1, 2022.
Climate Resilience Tech Happy Hour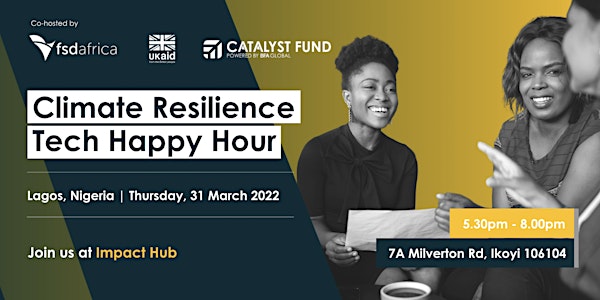 FSD Africa and Catalyst Fund will host a Climate Resilience Tech Happy Hour event with a community of investors, entrepreneurs, and ecosystem partners.
They will be announcing the winners of the Fintech x Climate Resilience Startup Challenge who are building exciting solutions helping to improve the resilience of climate-vulnerable communities in Africa.
Date: March 31, 2022
Time: 5:30 pm
Location: Impact Hub Lagos, 7A Milverton Road.
More info here.
Corp Members Training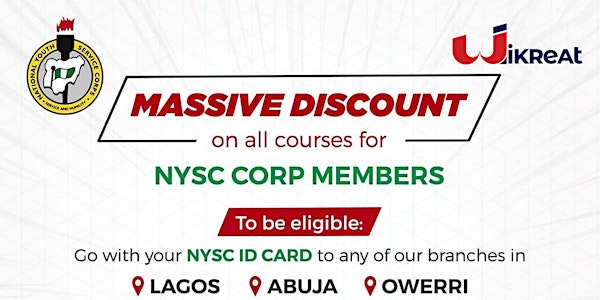 Thinking of what to do after NYSC? Register for a tech-oriented course here, and get a 15% discount.
Not only do you get full hands-on training from highly skilled and experienced tutors, access to mentorship, an online learning community, but you also stand the chance of landing a virtual internship opportunity from our partners.
More info here.
Read also: From Nigeria to the world: TikTok celebrates top content creators in Nigeria
Policy Implementation Assisted Forum on 5G Plan in Nigeria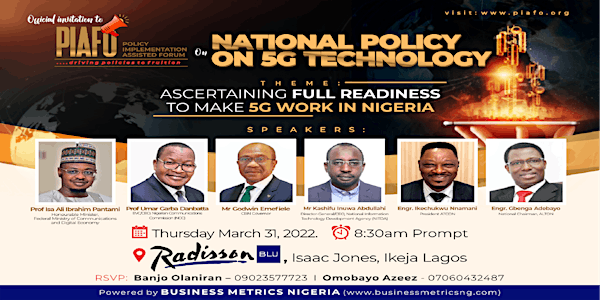 This is the second edition of the Policy Implementation Assisted Forum and this time, themed: ASCERTAINING FÜLL READINESS TO MAKE 5G WORK IN NIGERIA.
The fifth-generation network otherwise known as the 5G network is the technology of future connectivity that will power smart cities and the digital economy.
The Nigerian government has just launched the national policy on 5G and PIAFO-002 is creating the avenue to drive the policy to fruition. Regulators, telecoms players and captains of industry from various sectors would holistically address the policy to make the deployment of 5G successful in Nigeria without any trial and error.
Date: Thursday, March 31, 2022
Time: 8:00 AM – 3:00 PM WAT
Location: Radisson Blu Lagos Ikeja Hotel, 38/40 Isaac John Street, Lagos
More info here.
Get the best of Africa's daily tech to your inbox – first thing every morning.
Join the community now!