Hi guys! Hope you had a good week. There were a lot of happenings this week- good, bad and ugly on social media. As usual, we are here to keep you informed and entertained.
Perhaps the biggest event this week was the invasion of Ukraine by Russia. Zinoleesky and fellow labelmate, MohBahd was arrested by NDLEA in their house. Popular cross-dresser James Brown gave us snippets into his life in the UK. Social media users were asked to choose between bitcoin and other options.
Without further ado, let us get right into it.
World War III?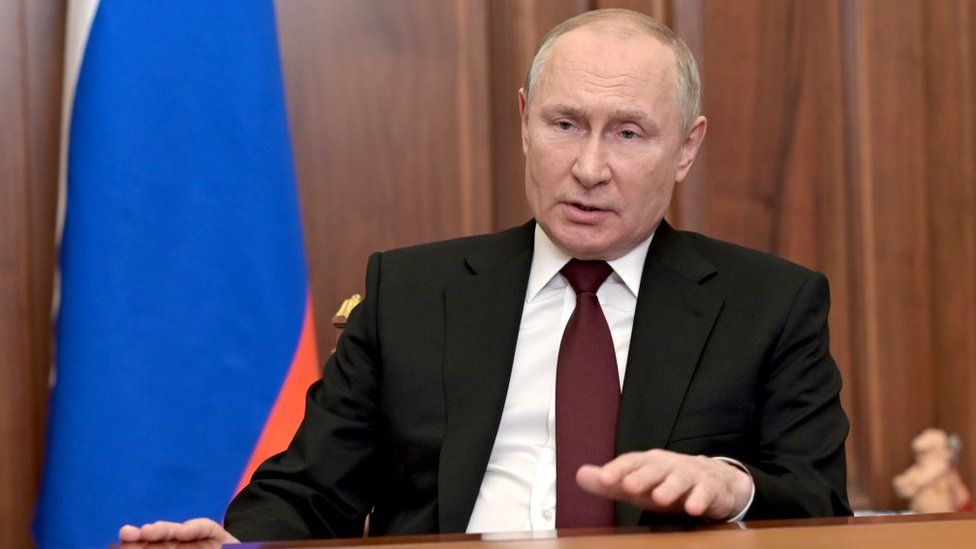 On Thursday, the world awakened to the shocking news that Russia invaded Ukraine. The president of Russia, Vladimir Putin announced the invasion which has been condemned by world leaders.
According to Putin, the invasion was necessary in order to stop Ukraine from being used by the West as they are all one people. So far, about 137 people have died with many injured as Russia continues to rain missiles on Kyiv and other Ukrainian cities.
Social media users have mostly condemned the invasion and wished the Ukrainians safety.
Zinoleesky arrested by NDLEA
The National Drug Law Enforcement Agency (NDLEA), on Thursday, gained entry into the residence of popular musicians Zinolessky and Mohbahd. The arrest was public due to an Instagram live video by other people in the residence at the time of the arrest.
Director of Media and Advocacy, Femi Babafemi, stated that the singers were arrested because they found illegal drugs in the residence, acting upon information that they were in possession of such drugs. According to Naira Marley, the label boss of the singers, Mohbahd has been released while Zino is still in custody.
For some social media users, the method of entry used by the agency was of concern while others felt they were simply doing their job.
Trust Nigerians to find humour in every situation.
Princess of Africa in the UK
Popular cross-dresser James Brown and the self-acclaimed princess of Africa had the internet abuzz this week when he released videos of his classroom activities in the United Kingdom. The influencer had previously shared pictures of his departure from Nigeria which had his fans excited.
The influencer was shot into the limelight when he was arrested at a party a couple of years back and he used the phrase 'they didn't caught me'. Upon discovery of his new dispensation, people were quick to congratulate him and applauded his tenacity.
8 BTC or certificate
Top cryptocurrency influencers and other figures had asked tweeps to choose between owning 8 units of Bitcoin (about $308,000) or a Canada work visa, a first-class degree at Harvard University or a full education degree up to Ph.D. level, and the timeline went haywire.
Read also 8 BTC or a certificate? This is the one we think is better
Of course, people had different opinions, some serious and some downright hilarious.
Meanwhile, for us, this is our mood for the weekend.
That's all we have for you this week. Have a great weekend and stay safe. Cheers!
Get the best of Africa's daily tech to your inbox – first thing every morning.
Join the community now!