Hi guys! Hope you had a good week. This is a safe place so feel free to relax and catch up on all the gist that happened on social media this week.
Celebrity musician, Davido completely owned the trends table this week with his birthday fundraising. Chizom dragged tech through the mud again. A woman shared her marriage experience and of course, people pitched in. Then the resurrection of P-Square definitely made waves.
Without further ado, let's get right into it.
Davido's fundraising
Superstar musician, Davido asked people he has worked with to send him money. He then shared his bank details, saying he needed to clear his Rolls Royce from the port.
What started as a joke became serious business as his peers in the music industry and fans alike sent him money. Brands and footballers like Oshoala and Ndidi sent him money. Even a king, Oba Elegushi sent the singer the sum of N5m.
The total amount of funds gathered is gradually moving up to N200m, excluding contributions that were made using cryptocurrency. Davido, known for his kindness even said he might give all the money away.
In a show of love, someone mistakenly sent Davido N5,000 twice. Man quickly cried out for a refund.
Silver or gold, we have not but that which we have, we freely give. Make Davido manage am.
For tech bros, the fundraising dey enter their eyes.
P-Square reunion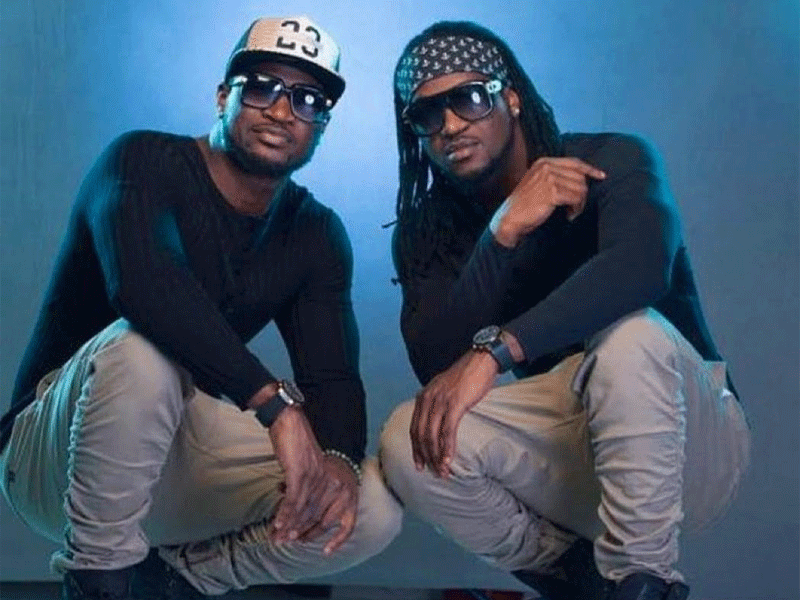 In a turn of events, Peter and Paul Okoye have come back together after 5 years of beefing and running solo careers. The duo followed each other back on Instagram and even met in person.
Fans expressed their joy at the reunion and insisted on a new hit to rock the December season with.
The brothers then asked fans to send them money, in Davido's style saying two heads are better than one. Fans that were glad at the reunion were quick to unleash violence.
Tech bro in the mud
The founder of Code Hub Africa, Chisom Echehieuka has apologised for his misconduct after he was called out on Twitter for making advances towards a lady who applied for a scholarship at his academy.
The issue however still made rounds on social media with many still airing their opinions.
It is interesting to note that some people were of the opinion that the girl also had some fault in the issue.
One thing Nigerians never run out of is humor.
Marriage brouhaha
The above tweet is how Nike opened the floodgates of opinions on social media. For context, she got married to a man who was earning way lower than she did; against elderly peoples opinions. According to her, her ex-husband started asking her for money to fund his projects but she did not give him any because she did not want him to live off her.
This led to their divorce and as usual, people had their opinions to air.
That's all we have for you this week. Now that you're here, don't forget to register to be a part of the largest crypto conference in Africa put together by Technext. Kindly follow this link for registration and more info.
Get the best of Africa's daily tech to your inbox – first thing every morning.
Join the community now!