Hello guys! Hope you had a good week. As usual, we are here to catch you up on all that happened on social media this week.
Children should definitely be kept away from social media because the way nudes are flying up and down ehn, hmmm. Ex-BBNaija housemates are still serving us entertainment which is leading to vayolence which is precisely why we are here.
Cross' nude video leaked and Maria was accused of snatching someone's husband. One guy on Twitter landed awoof lovers in debt,
Cross nude video leak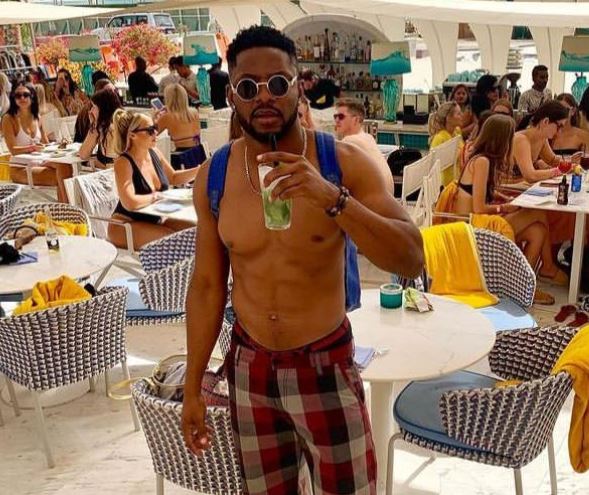 Ex-Big Brother Naija season 6 housemate, Cross set the internet abuzz when his nude video was discovered online. This is just a week after the leak of Tiwa Savage's s*xtape.
As with Tiwa, there were contrasting opinions with some saying it was a publicity stunt from Cross while others questioned the double standards of the society as they didn't come after Cross as they did Tiwa last week.
This tweep brought a gun to a fistfight. Someone cannot be ugly in peace again.
What is good for the goose should be good for the gander.
As usual, with fans, their idols can do no wrong.
Cubana chief priest calls out Maria
Maria was the subject of conversations on social media this week when Cubana Chief Priest called her out for sleeping with his sister's husband, Kelvin.
Truly, ahala be like bicycle. As usual, social media peeps quickly took sides. while some people were Team Maria, others used the opportunity to share their opinions about marriage.
As you know, gbas gbos is our favourite hobby.
MTN prank
The above tweet is what caused a ruckus on social media last. Awoof lovers rushed to dial the code and the result was not palatable. It turned out that it was a code to borrow airtime from MTN, Nigeria's biggest telco.
After dialling the code, a lot of people went under his tweet to blast him as they found themselves in debt unexpectedly.
A lot of people did not find the prank funny as it put others in debt amidst the tough economic crunch experienced by all.
This user felt the telco had an obligation to inform users about the code's function and obtain confirmation.
That's all we have for you this week. Don't forget to register to be a part of the largest crypto conference in Africa put together by Technext. Follow this link for registration and more info.
Get the best of Africa's daily tech to your inbox – first thing every morning.
Join the community now!