Nigerian health technology company, 54Gene has announced the closing of a $25 million Series B funding round. The round was led by Africa-focused venture capital company, Cathay AfricInvest Innovation Fund.
Other investors that participated in the round include existing investors like Adjuvant Capital, Ingressive Capital and KdT Ventures, as well as Plexo Capital, Endeavor Capital and others.
Founded in January 2019 by Abasi Ene-Obong (CEO), Damilola Oni, Gatumi Aliyu and Ogochukwu Francis Osifo, 54Gene offers testing and molecular diagnostics services to Africans.
The startup predicted to impact the world of public health and medical science in the 2020s by TIME, currently works with over 300 researchers, clinicians and geneticists across Africa to build and maintain an African biobank.
This biobank contains African genetic data sets to make landmark discoveries in support of therapeutic development by researchers.
In December 2020, the company announced the completion of a state-of-the-art lab capable of carrying out human whole-genome sequencing in Nigeria. This new lab, a first of its kind in Africa, enables the sequencing, genotyping and analyzing of African samples stored in its biobank without transporting them overseas. This will reduce the costs and turnaround time for test results.
Now, the startup seems to be putting more focus on new drug discovery. Aside from expanding its capabilities in sequencing, target identification and validation, the startup says the new capital raised will also be deployed for precision medicine clinical trials enabling drug discovery in Africa for both Africans and the global population.
"It's truly incredible to witness the impact of African scientists in global research and it is critical to global health that this continues," CEO, Abasi Ene-Obong said. "We want to scale our contribution to global drug discovery by extensively developing life science capabilities on the continent and this additional capital will catalyse our endeavours."
The new capital will also enable the company to begin its expansion across the African continent.
54Gene raised $4.5 million seed funding in July 2019 before raising $15 million in series A funding in April 2020. This latest funding brings the startup's total investment to more than $45m in just over 2 years of existence.
New team members onboard
To help achieve these aspirations, 54Gene has made several strategic senior appointments and brought in new team members with much-needed experience. Peter Fekkes who developed and led drug discovery programs at Novartis, FogPharma and H3 Biosciences joins the team as Vice President, Drug Discovery. 
Colm O'Dushlaine formerly of Regeneron Genetic Center and the Broad Institute of Harvard and MIT joins as Vice President – Genomics and Data Science.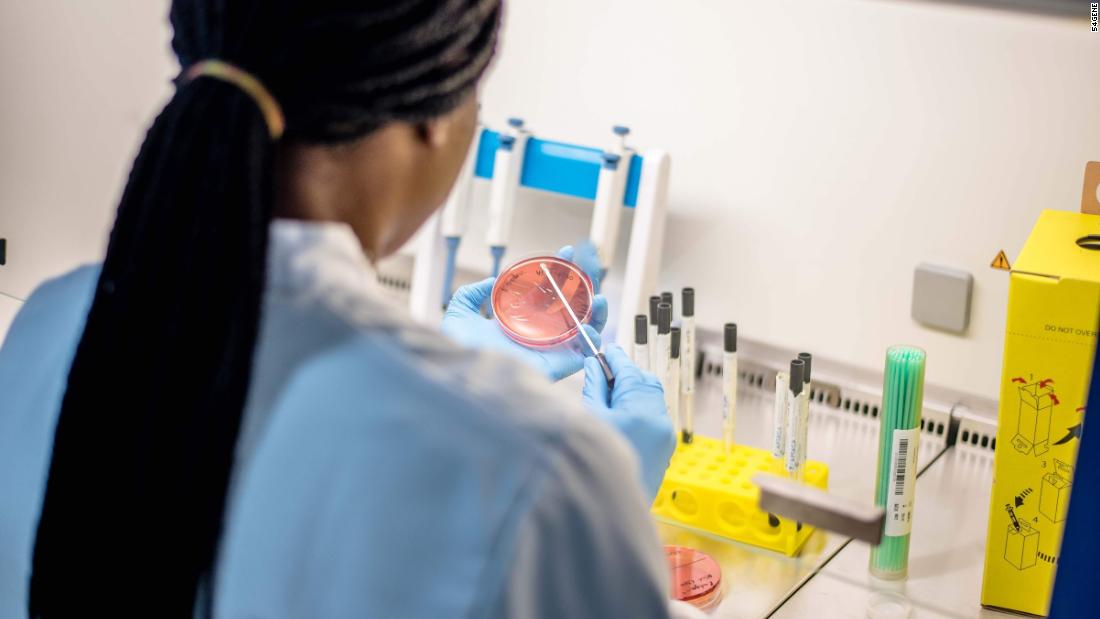 Jude Uzonwanne who was formerly a partner at IQVIA, ZS Associates and held multiple roles at the Monitor Group, Bain and Company, and the Bill and Melinda Gates Foundation joins the team as Chief Business Officer.
Speaking on the new senior appointments, Ene-Obong said the partners were brought in to keep the company true to its mission of equalizing healthcare. He said the partners can help the company replicate its success throughout Africa.
"We believe the world will benefit from an African global drug discovery company that leverages the deep insights found in genomics research in diverse populations and ensures true equity for the African population. It's exciting to see our company shift into the next gear as it targets becoming one of the top global companies in genomics research," he said.
Get the best of Africa's daily tech to your inbox – first thing every morning.
Join the community now!