Nigeria's Securities and Exchange Commission (SEC) has granted its first Digital Sub-Broker licence to investment fintech startup, Chaka.
Today, we are happy to announce that we have been granted registration and licensed by the SEC as a Digital Sub-Broker/Sub-Broker Serving Multiple Brokers through a digital platform.

Chaka
The licence confirms that Chaka's operations now fall directly under the regulatory scope of the SEC.
Prior to getting the new licence, the platform had offered securities through a partnership with Citi Investment Capital Limited (CICL), a Lagos-based broker licensed by the SEC.
While Chaka's new licence means it is fully authorised as a digital stock trading platform, it is not clear if the license allows the startup provide foreign stocks via its app.
Chaka becomes the first fintech startup to acquire the new SEC licence introduced in April to regulate investment tech operations in the country.
Regulations came to the fore following SEC's directive warning investment tech startups including Chaka, Risevest and Trove against offering foreign stock trading. The commission categorised these startups as unregistered online investment and trading platforms facilitating access to trading in securities listed in foreign markets.
According to the SEC, their activities contravened the provisions stipulated by the Investment and Securities Act, 2007.
Read also: SEC directs investment fintechs to register by June 30 or stop operating
In fact, Chaka had been the first casualty of SEC's regulatory clampdown as far back as December 19, 2020. The regulator had prohibited the stock trading platform from further operations, subsequently compelling Chaka to pioneer the process of registering for the newly created SEC license.
Recall that Technext had predicted in a previous post that the SEC could mandate other digital stock trading platforms to secure this licence or cease operations.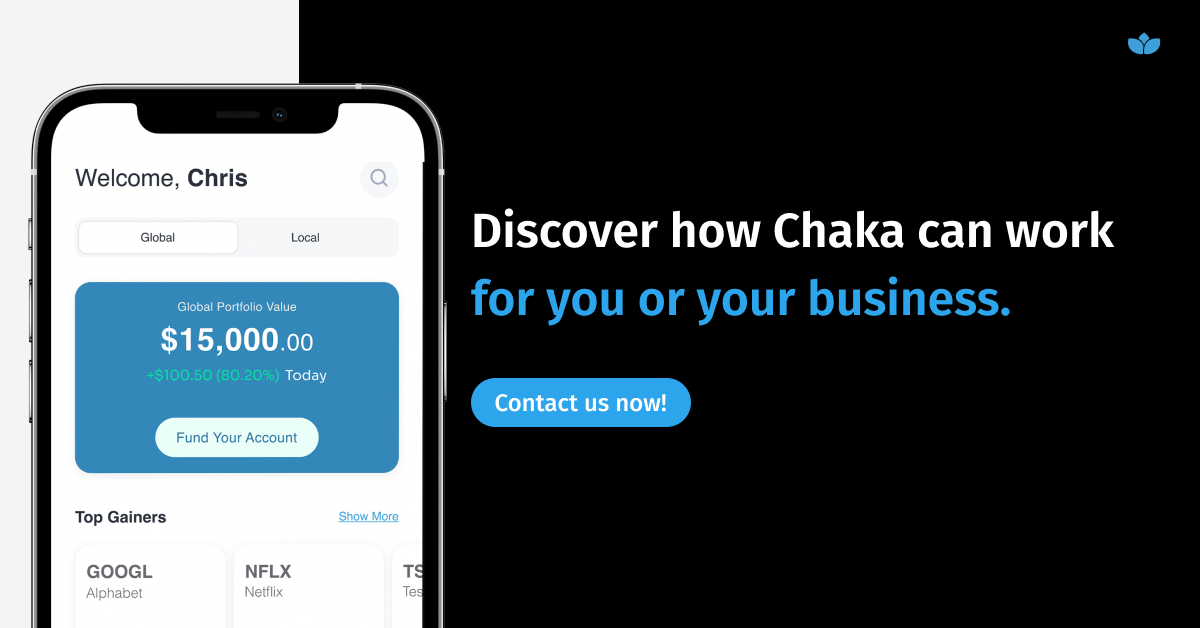 Terms guiding the application for a Digital Sub-Brokers licence include evidence of a minimum paid-up capital of N10 million as well as payment of filing, processing, registration and sponsors' fees totalling N500,000.
Among other requirements are a current Fidelity Insurance Bond covering at least 20% of the minimum paid-up capital and the startup's Know-Your-Customer (KYC) verification process.
With Chaka having already clinched the new licence, other prominent stock trading platforms like Risevest, Trove and Bamboo are expected to follow suit.
Get the best of Africa's daily tech to your inbox – first thing every morning.
Join the community now!