moves to consolidate pole position ahead of M-Pesa entry
According to Ethio telecom, its new Telebirr mobile money service registered over 1 million subscribers just one week after its official launch.
Before this, Ethiopia had only registered about 1.5 million total mobile money subscribers in the five (5) years between 2015 and 2020.
There has clearly been a built-up demand for mobile money services in Africa's second largest country of more than 115 million people. This is coming to the fore with the rapid adoption of the state-run Telebirr.
Its zero-rated transfers and ease of loan access are among the major reasons many Ethiopians are suddenly embracing mobile money operations after five years of passive patronage.
While this is perhaps long overdue, the government appears to be strengthening its grip on the mobile money space before new player, M-Pesa enters the huge market.
Stifling competition
The Ethiopian government owns 100% of Ethio telecom, which entirely operates the Telebirr platform.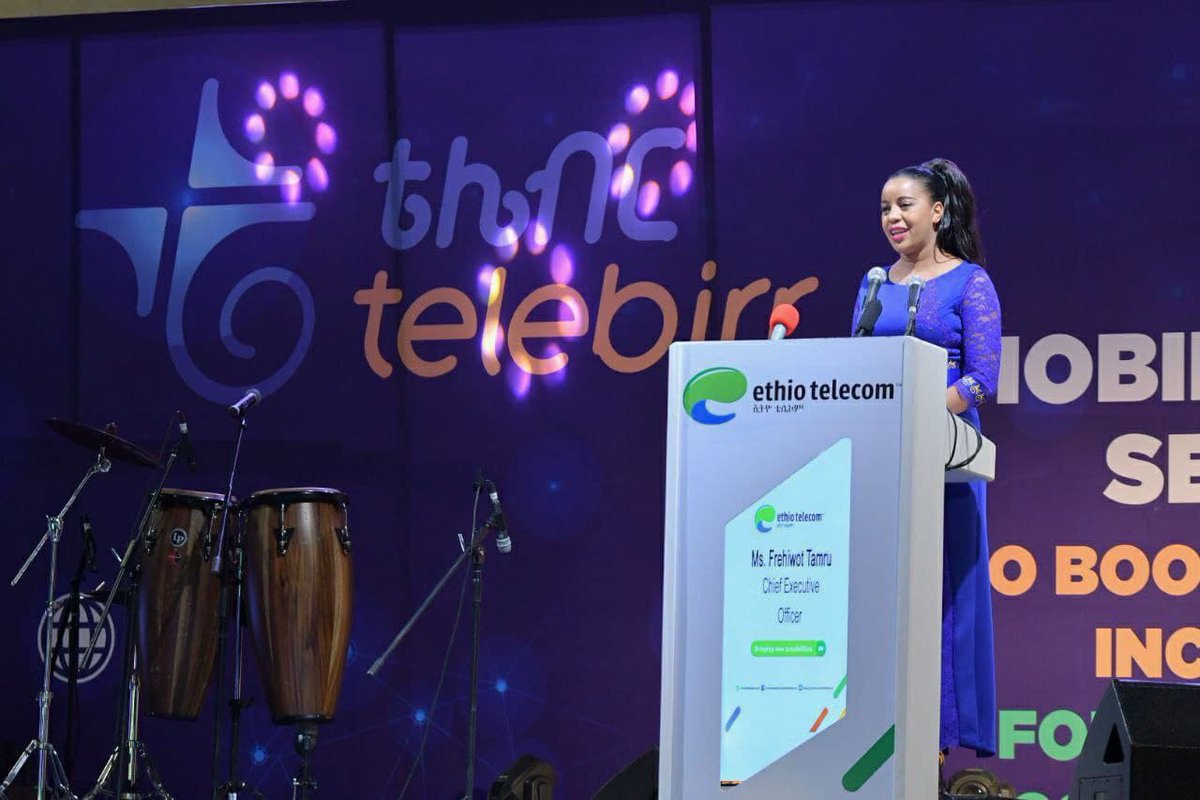 Hence, it comes as no surprise that authorities are doubling down on efforts to drive mobile money adoption across the country and maintain an edge over its competitors. In fact, Ethio telecom recently expanded 4G services into the Northern Eastern region, covering six cities including Harar, Haramaya and Aweday.
Telebirr is not the first mobile money service in Ethiopia, but it's the first that has really taken off.
M-birr was the nation's premier mobile money service launched by Ireland-based MOSS ICT in 2015. However, a combination of stringent government policies, high transfer fees and no-loan grants meant that the operator never really achieved product-market fit.
However, with over 1.8 million users at present, M-birr still poses as a rival to the government's Telebirr.
The government is aware of this and is going full throttle to ensure that it claims control of a huge chunk of the nascent mobile money market. In the worst case scenario, M-birr could lose a large proportion of its subscribers to Telebirr and run out of business.
M-Pesa faces an uphill task
Safaricom's M-Pesa will have its work cut out when it finally arrives on Ethiopia's mobile money scene.
Ethiopia recently awarded a telco licence to Kenya's Safaricom, allowing the operator to offer its M-Pesa service in the country from May 2021.
With M-pesa set to launch next May, Telebirr could already have up to 21 million customers by then – 50% of the digital population.
To even stand any chance of appealing to prospective subscribers by that time, M-Pesa would have to offer very competitive rates on money transfers, loans and withdrawals or deposits.
It seems no coincidence that the Ethiopian government insisted that M-Pesa would only be allowed to commence operations after a year, knowing fully well that its own Telebirr service was set to launch.
On the whole, M-Pesa may find itself unable to replicate its Kenya success in Ethiopia.
Get the best of Africa's daily tech to your inbox – first thing every morning.
Join the community now!