The African payments company, Cellulant has appointed Akshay Grover as the group's acting CEO effective May 2021. Grover takes over from former CEO and Cellulant co-founder, Ken Njoroge, who stepped down from his role at the payments company in January.
Grover assumes his new role after working in management-level positions at end-to-end IT service provider, iSON technologies. He brings with him over 15 years of experience spanning early and growth-stage investment, portfolio management, strategy and capital raising in technology, finance and telecoms across Africa, the Middle East and Asia.
The acting CEO will be responsible for refining Cellulant's growth strategy, finance and optimising the group's operations across Africa.
Cellulant has successfully overseen a transition in leadership despite the Agrikore scandal which rocked the company's Nigeria subsidiary in September 2020.
Meet Ashkay Grover
Prior to joining Cellulant, Grover served on the board at iSON technologies in the United Arab Emirates (UAE) between February 2019 and the beginning of 2021.
The IT and finance professional had also led operations as CEO at iSON Innovation and Investments, Dubai, where he grew the $600 million business into securing profitable exits for its private equity investors. He spent up to 6 years at iSON.
Grover is well-versed in financial consulting, having aggregated over a decade's experience as Lead Advisory at Ernst & Young after a one-year stint with KPMG.
Cellulant 3.0 and Expansion Plans
Commenting on Ashkay's appointment as acting CEO, Njoroge said:
We are now beginning to see our unlit potential chart paths into new territories, with new products with more reach and impact. The way I see it if the inception phase as a music business was Cellulant 1.0, and the pivot to digital banking was 2.0 – we are now entering Cellulant 3.0.

Ken Njoroge, Cellulant co-founder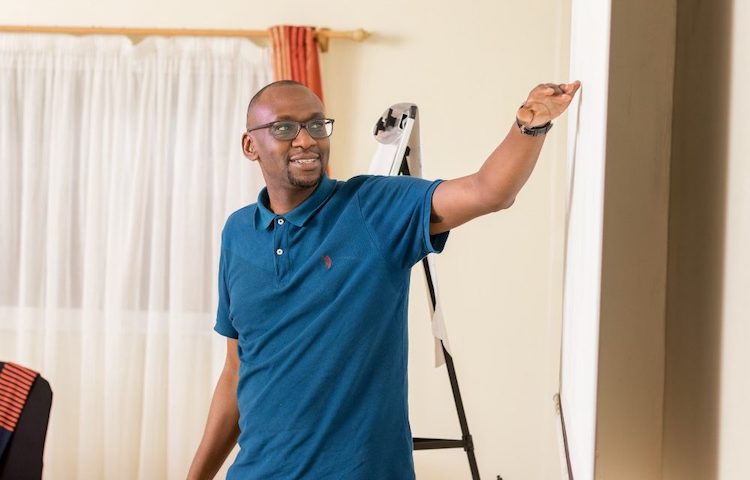 Cellulant had initially launched a music streaming arm that helps musicians earn a share of the money paid by fans to download their songs. The company later pivoted to digital payments and now serves over 40 million customers through its cloud-based payments platform, Tingg.
Present in 13 African countries including Nigeria and Kenya, Cellulant, which has already launched in Egypt, is now looking to expand into other North African countries such as Algeria and Tunisia.
The company is also adding new markets including Ethiopia, Ivory Coast, Senegal, Morocco, Cameroon, Burkina Faso, Mali, South Sudan and Guinea.
This might suggest that Cellulant has firmly set its sights on rapid pan-African expansion as its next target for version 3.0. Technext contacted Ken Njoroge and Ashkay Grover for comments, but neither has given a response as at the time of this writing.
For now, it is clear that Cellulant is gearing up to broaden its scope and extend its payments solution across the continent.
Get the best of Africa's daily tech to your inbox – first thing every morning.
Join the community now!