Social Media Roundup: CBN Shakes up First Bank, #SayNoToNigeria and other Stories
Hi guys! Trust you had a great week. Are you planning a getaway or working through the weekend? Whatever your plan, take a moment to sit back and relax as we bring you the many trends that have been making the rounds across social media.
CBN Goes Hard on First Bank
Led by Godwin Emefiele, the Central Bank of Nigeria set social media ablaze on Thursday after it sacked all the board of Directors of First Bank of Nigeria Limited and FBN Holdings. Chairman of the First Bank board, Ibukun Awosika was among sacked directors.
The rather unexpected move came a few hours after the CBN queried the bank's decision to appoint Gbenga Shobo as its Chief Executive Officer (CEO), stating that the "action was taken without due consultation with the regulatory authorities."
CBN has now reinstated Sola Adedutan as MD/CEO of First Bank of Nigeria, after tagging his removal as improper because his tenure had not elapsed. The CBN-First Bank drama has provoked varying reactions among social media users.
#SayNoToNigeria
Owing to economic hardship and the rising cases of insecurity in the country, a number of Nigerians across social media have called for the country to be broken up into three separate and distinct regions – the West (Oduduwa), East (Biafra) and North (Arewa).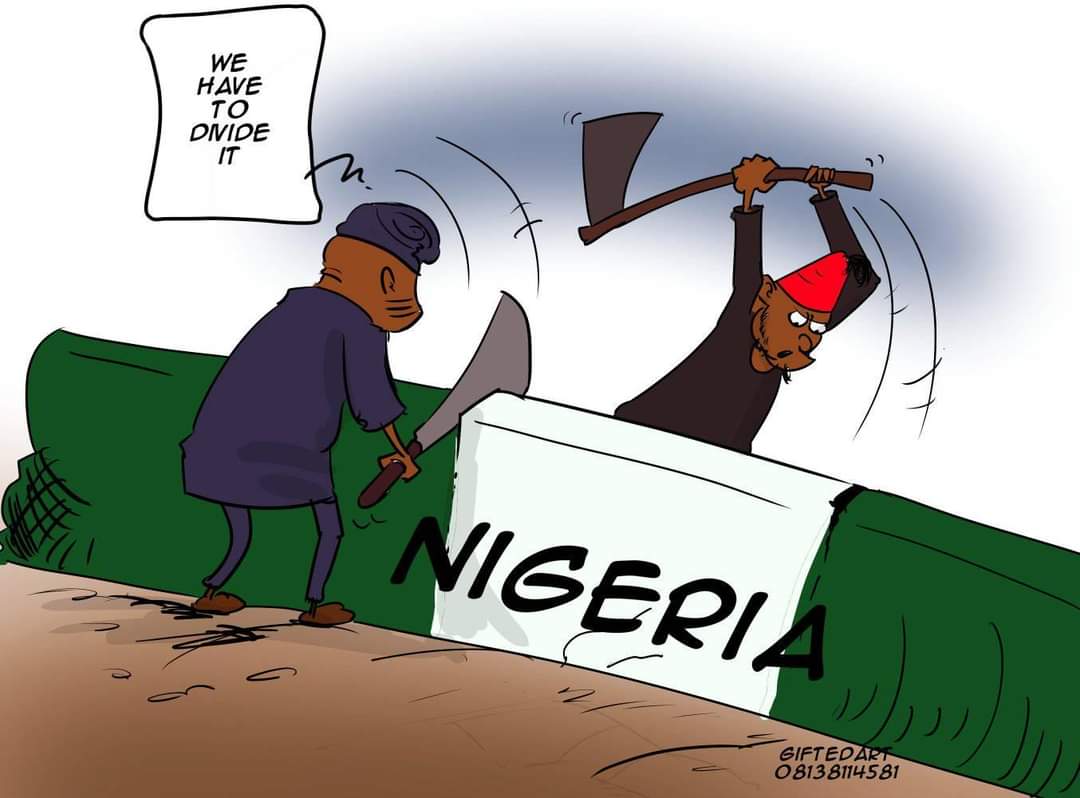 Many opine that this is the only way forward for there to be peace and stability in the country.
NBC Fines Channels TV N5m over IPOB Interview
During the week, the National Broadcasting Commission (NBC) suspended Channels TV for airing an IPOB interview. The commission also imposed a hefty N5 million fine on Channels, accusing the broadcaster of permitting derogatory and misleading statements about the Nigerian Army.
Some Nigerians saw NBC's action as another move by the government to silence opposition voices.
Others stated that such a move by NBC proves that authorities in the country are clearly against free speech.
Baba Ijesha Comes Under Fire for Child Molestation
Popular Yoruba actor, Olarenwaju Omiyinka alias "Baba Ijesha" has faced severe criticism from Nigerians for sexually assaulting a 14-year old girl after perpetrating the same despicable act when she was 7.
The Yoruba actor was arrested by the Lagos State police command and is currently under investigation.
What are your thoughts? Let us know in the comment section.
That's all we have for you this week on our social media roundup. You can subscribe for our daily newsletter below to get the latest updates in the world of tech in Nigeria and Africa.
Stay safe and have a great weekend!
---
If you'd like to get featured on our Entrepreneur Spotlight, click here to share your startup story with us.
---
SUBSCRIBE
Get latest Technology news, reviews, business-related content with a deliberate emphasis on the African narrative and insightful analysis in Nigeria – straight to your inbox.
---
Comments