Nigeria's Independent National Electoral Commission (INEC) has disclosed that an online voter registration exercise will be introduced as part of preparations for the 2023 general elections. This is according to Mr Festus Okoye, INEC National Commissioner, Information and Voter Education.
In a chat with the PUNCH, the Commissioner stated that Nigerians will now be able to register online for the Permanent Voters' Card (PVC), while biometric data capturing would be completed at designated centres.
We won't require everyone to go to registration centres to go register. The new registrants will start their registration online and only go to the registration centres for the purpose of capturing fingerprints and faces. So, that lessens the period that people will spend at registration centres.

Mr Festus Okoye
"It is only those who cannot do the online registration or don't have the capacity to do so, that will go to the polling unit to complete the entire process but for those who are Internet savvy and have computers will start registration online and go to the registration centres for their fingerprint and face capturing," he added.
Since being suspended in August 2018, voters registration had been expected to commence in Q1 2021. But with March almost over, this is very unlikely. Registration should predictably begin at a later date.
Over 16 Million Nigerians Yet to Register for PVC
50% of Nigeria's overall population are under 19 years of age, according to Statista, meaning that the country's adult population stands at over 100 million.
With the legal voting age in Nigeria being 18 years and 84 million Nigerians registering to vote in the 2019 elections, this implies that more than 16 million eligible voters are still left unregistered.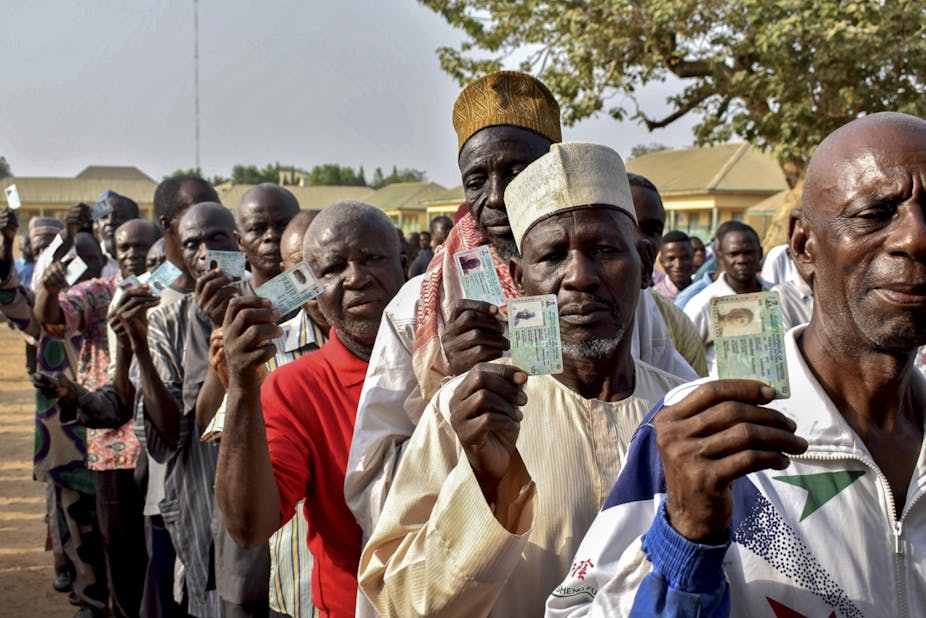 In fact, only 72.8 million Nigerians have collected their PVCs. What this means is that over 27.2 million people are yet to obtain their PVCs.
Hence, a significant 27.2% of the eligible voter population are still unable to vote during elections.
E-registration for Voters is Key amid Covid-19
With the Covid-19 pandemic still very much around and cases rising by the day, the provision of an online registration process for voters is fitting.
By eliminating large congested crowds, prolonged queuing and needless travelling over long distances, the online registration process could spur more eligible Nigerian voters to register for the PVC.
Among Covid-19 control measures is social distancing, hence, online voter registration becomes imperative to reduce the risk of spread among the electorate.
Expectedly, the e-registration should involve voters entering personal information and might require the National Identification Number NIN to help check underage voting.
However, the NIN may not be a mandatory requirement as INEC has stated that "no provision of the constitution or the Electoral Act makes the possession of the National Identity Number (NIN) compulsory for voters' registration".
In summary
With over 53 million smartphone connections in Nigeria, an e-registration process is definitely feasible. Individuals can simply undertake the PVC registration using their smartphones and complete biometric capturing at INEC designated centres.
For years, Nigerians have had to deal with a cumbersome and arduous manual voter registration process. This is a sure relief. But as commendable and timely as it is, the INEC's proposed e-registration process for voters is late in the game if not commenced already.
Get the best of Africa's daily tech to your inbox – first thing every morning.
Join the community now!