Ghana's Ministry of Communication has proposed the implementation of a unified licensing scheme for telecom operators. This could effectively reduce data costs for mobile subscribers in the country.
While taking questions from lawmakers as part of her reappointment process, Minister-designate for Communication and Digitalisation, Ursula Owusu disclosed that the Ministry of Communication is making plans to commence a unified licensing regime.
Moving forward, we will implement the unified licensing regime so that it doesn't matter whether it is 2G, 3G, or 4G spectrum license that you have to deliver the services you want for your customers.

Ursula Owusu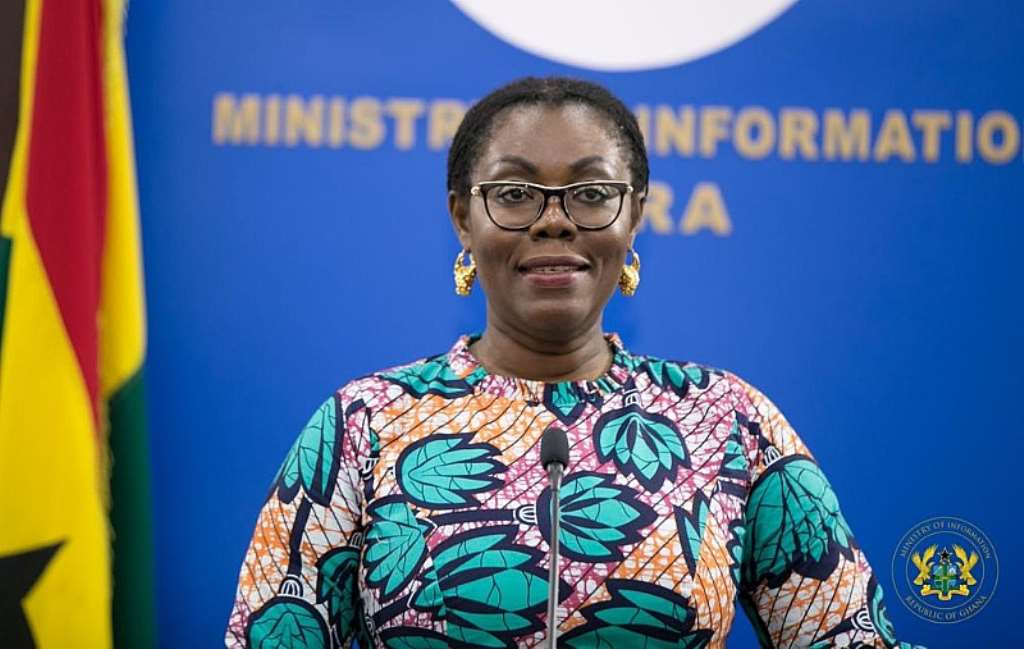 Ursula stated that the new licensing model is aimed at allowing telecom operators acquire one set of licences for voice/data services and expanding internet access to subscribers.
Unified Licensing to Cut Costs for Telcos
Ghana's introduction of a unified licence would significantly reduce licensing costs for mobile network operators in the country.
Currently, telecom companies can only acquire separate licences that are spectrum-specific. The result of this is that telcos end up incurring high costs leading to greater operational expenses.
For instance, MTN paid as much as $22.5 million for a one-off licence fee plus an annual regulatory fee of $750,000 for its 900MHz and 1800Mhz frequencies in Ghana. Apart from bulk savings that will be made on acquiring a unified licence, the scheme comes with a reduced 5% communication service tax from the previous 9%.
Lower taxes and regulatory fees will translate to lesser running costs. This means that operators retain almost half of the tax payable on revenue realised from service charges. This way, telcos are better able to achieve economies of scale.
Moreover, a unified licence would enable telcos provide multiple services which create more revenue-generating opportunities. Playing in all market segments positions operators for bigger returns on investment (ROI) as services get to reach a wider subscriber base.
Reduced Data Tariffs for Subscribers
The proposed introduction of a unified licence could bring about lower data prices for mobile subscribers in Ghana. There have been complaints in recent times about the high cost of data plans.
For instance, MTN Ghana users pay about $4 (N1,500) for 1gb/month, one-third of the 3gb data Nigerians get at the same price.
Bigger data plans are even much more expensive. For 20gb per month, subscribers pay $34 (N13,000) – over 150% more than the N5,000 Nigerians pay for the same data plan.
Since telcos would incur less expenses under unified licensing, service providers may well slash data prices on the back of lower operational costs.
While data tariffs are higher in Ghana compared to Nigeria, they are cheaper than those charged in South Africa and Kenya. For example, MTN's 1gb/month data which costs $4 in Ghana is priced at $7 in South Africa and $5 in Kenya.
But Ghana's $61 monthly minimum wage is less than Nigeria's $79, and way lower than Kenya's $124 and South Africa's $950. Hence, Ghana subscribers generally have lesser purchasing power to buy data plans.
In summary, the concept of unified licensing for telecom operators in Africa has already been adopted in countries like Nigeria and Kenya, where competing service providers are able to offer various telecommunications services without having to apply for separate licenses. Data costs are also cheaper relative to the earning power of users and Ghana's data subscribers could benefit from the same model.
Get the best of Africa's daily tech to your inbox – first thing every morning.
Join the community now!