Technology for Social Change and Development Initiative, Tech4Dev is collaborating with the Foreign Commonwealth and Development Office (FCDO) as part of efforts to emancipate vulnerable rural dwellers in Nigeria's Northern region by positioning them for skilled jobs through affordable digital literacy training relevant to the future of work in the "new normal".
This was disclosed at the Virtual Media Briefing of the Basic Digital Literacy for Rural Clusters in Northern Nigeria program.
Factors including extreme poverty levels, inadequate ICT infrastructure and lack of quality education in the Northern region of Nigeria have contributed to the digital literacy divide in the country.
By leveraging technology to provide work opportunities for underserved residents in Nigeria through digital upskilling necessary to thrive in the post-COVID era, Tech4Dev is closing the digital skills divide in Nigeria and improving the employability of beneficiaries.
Moderated by Communications Expert Yemi Orimolade, the virtual chat kicked off with a welcome address by Diwura Oladepo, Tech4Dev Executive Director.
During her opening speech, Diwura noted that the basic digital literacy program is a product of Tech4Dev's partnership with the UK Government to equip residents in Northern Nigeria with basic digital skills to access opportunities in the country.
Attaining opportunities to develop talents is not readily available to everyone in Nigeria, and in Northern Nigeria to be specific, due to prevailing economic conditions. However, with the contributions of the UK government, Tech4Dev is able to provide these opportunities to people living in underserved communities in Northern Nigeria.

Diwura Oladepo, Tech4Dev Executive Director
"It has become pertinent, especially on the path of the new normal, to focus on digital literacy allowing vulnerable populations to leverage technology for commerce, education, communication, improve their socio-economic recovery, pandemic resilience, and build a more prosperous future," she added.
The Tech4Dev Director also commended the governments in target Northern states for supporting the initiative by providing physical learning infrastructures fully equipped with computers for learning.
Following Diwura's introduction, Tech4Dev Program Manager, Blessing Ashi further stressed that due to the rapidly growing adoption of digital technologies in the trans workplace, the basic digital literacy program is crucial in the plan to ensure that the large population of vulnerable dwellers in northern Nigeria are not excluded from accessing requisite digital skills.
Blessing highlighted that the digital literacy program is aimed at directly impacting 1,000 beneficiaries over a three-month period in ten rural clusters across ten Northern states – Kwara, Benue, Nasarawa, Kaduna, Zamfara, Niger, Sokoto, Kano, Plateau and Jigawa.
According to the International Finance Corporation (IFC), about 230 million jobs in Sub-Saharan Africa will require digital skills by 2030
The scheme is targeting vulnerable women and girls to make up 50% of the beneficiaries (aged 8-18; 45-65), 30% being Persons with Disabilities (PWDs) and 20% individuals of other vulnerable groups.
Rounding off the media chat was Idongesit Udoh, Head of UK Government's Digital Access program and Country Adviser. Nigeria, along with Kenya, South Africa, Brazil, and Indonesia are target countries of the Digital Access program.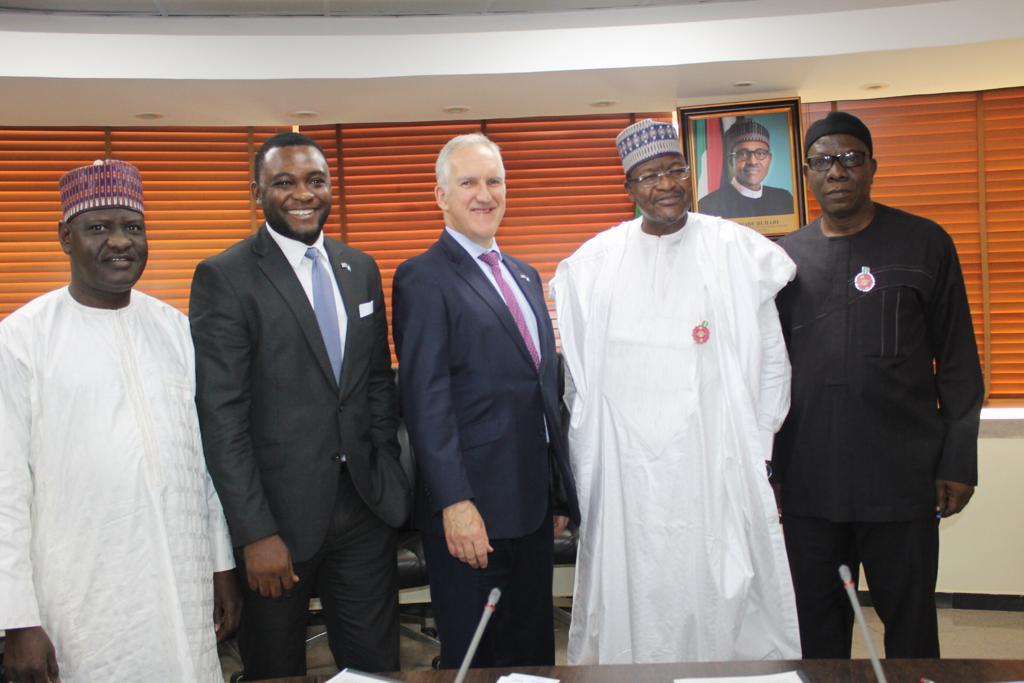 Idongesit explained the role of the UK's FCDO department in driving digital inclusion across Nigeria post-COVID-19.
He said: "Nigeria's National Broadband Plan, Nigeria's Economic Sustainability Plan as well as Nigeria's Digital Economy Strategy have identified digital skills as key to economic prosperity for all Nigerians. If there is anything we have learnt from COVID-19, it is that digital literacy is a sustainable skill for survival, it is a necessity."
"Those who don't have it are excluded, and this project will close the digital divide and build communities' resilience against current and future outbreaks. The UK government will continue to stand with and support Nigeria as we get through this pandemic," he concluded.
Since its inception in 2016, Tech4Dev has empowered over 3,000 participants in its development programs with digital skills and connected more than 400 beneficiaries to suitable jobs.
Get the best of Africa's daily tech to your inbox – first thing every morning.
Join the community now!