When was the last time you read through all the terms & conditions (T&C) guiding the operations of an app or service before you agreed to continue? Perhaps there was not even a last time and you have never actually checked out the terms of many platforms that you use frequently.
The rush to try out a new and exciting product or service can be so intense, users won't mind skipping that final hurdle which can be so lengthy and so legalese, it's difficult to see it as anything more than just one final obstacle on the road to access.
The easiest and probably more fulfilling thing to do is to agree to the terms, click 'Accept' and be done with it. Because of this, Terms & Conditions which is probably the most difficult part of a registration process has been reduced to the easiest by users.
A 2017 survey by global professional services company, Deloitte revealed that 91% of Americans consent to legal terms and services conditions without reading them. The rate is particularly higher for younger people within ages 18-34 as 97% of them agree to T&C without reading.
The rates could be higher still in Nigeria
Why then do so many people accept T&C right away without reading through their stipulations carefully?
Poor Reading Culture
Is it the millions of Nigerians who have not read the first page of the Constitution that would read T&C drawn up by companies here and there? There is clearly a prevalent disinterest in reading that is not reward-based among many Nigerians and this attitude extends to T&C.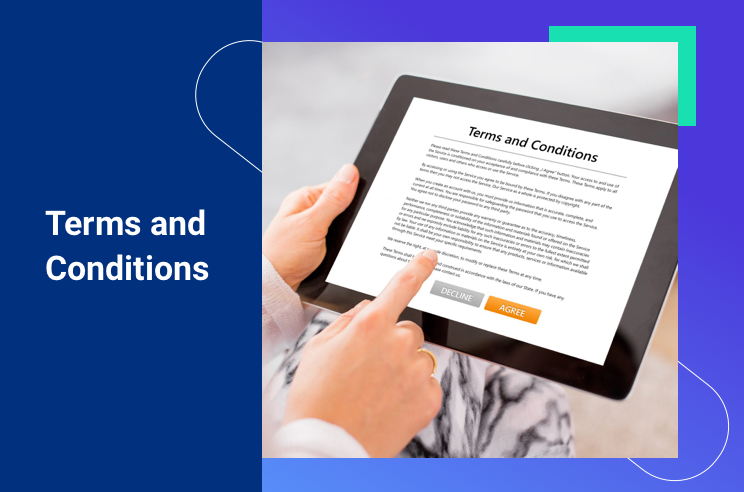 The issue is not that Nigerians cannot read, it is that the vast majority do not. Many educated people are ignorant of the terms of service guiding some of the services they use regularly.
For instance, a Twitter user, IfeKiisha put up a post saying that she had preached to her Muslim Uber driver during a trip.
But this is not permissible under Uber's terms and conditions. According to Uber's community guidelines for Nigeria, riders are advised "to stay away from personal topics that can potentially be divisive, like religion and political beliefs."
Perceived Lack of Repercussions
Most people don't think there are any real repercussions for not operating within the provisions of Terms & Conditions. To them, it is just some legally crafted words which serve to insulate the company if ever there was a problem. Thus, it is more about companies than about them and even if they somehow go against the T&C, there really won't be a problem.
Many more feel T&Cs are pretty much the same thing across board. 'Don't misuse the product', 'don't offend other users', 'don't promote porn or gambling on the platform', 'we reserve the right to terminate your usership if you do' etc. But does anyone's usership really get terminated? Nobody knows and nobody really cares.
Recall that e-hailing app Bolt faced public backlash for allegedly failing to sanction drivers found guilty of being complicit in incidents of police brutality against riders and other cases of harassment during the #EndSARS protests.
Bolt promised to take action but the actions have not been "visible". This is another reason Nigerians do not take T&Cs seriously. When people see how these culpable drivers seem to have escaped repercussions that should be handed them based on binding T&Cs, this lowers the credibility of these terms and hence people lose interest in checking them out.
Length and Technicality
Usually, Terms & Conditions contain several pages, thousands of words and a lot of legal terminologies which many people find too complex to understand. Most people are not willing to task their brain trying to figure out what exactly these terms are communicating to them.
Reading through the terms is one huge task, understanding technical language such as indemnities and liabilities is an even more daunting task. In fact, the length of these T&Cs alone is enough to discourage several Nigerians from reading them at all. It takes a lot of time and can almost feel like you're reading for a professional examination.
But then, organisations and service providers seem to revel in such long and winding documents, largely in a bid to protect themselves from the known and the unknown. So an end to lengthy T&C may not be in sight, not that anyone really cares anyway.
Diminishing Attention Span
The average person has an attention span of eight seconds, according to a Microsoft study. Everything is faster in today's world and Nigerians want to get on with their daily activities at top speed.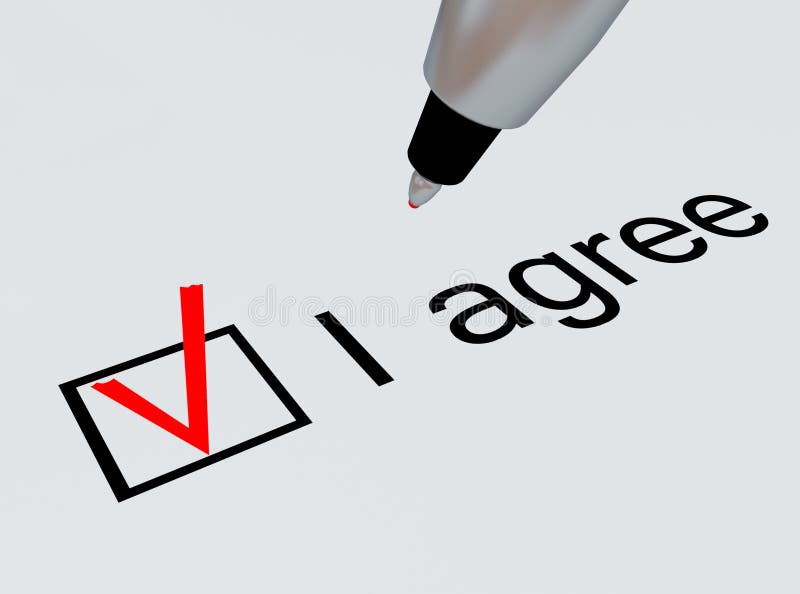 Honestly, T&Cs are very boring even for someone with a healthy attention span. So most people simply spend less than eight seconds scrolling down to the part where they simply tick the "I Agree" box and move on to explore the service. Which is probably what the service provider wants anyway.
Having recognised the core reasons Nigerians show obvious disregard for T&Cs, here are some solutions that can help reverse the trend.
Explain T&Cs via Social Media handles using Local Languages
Companies should consider creating content on their social media pages which explain the key Terms & Conditions in local languages. Of course, it would be more relatable for a large number of people who may not fully understand the English and Legalese used in these documents.
In Nigeria, a go-to language would perhaps be pidgin English which is widely spoken across the country by various tribes. People would better grasp exactly what the T&C is really about when it is communicated in a language that they easily understand.
Represent T&Cs with Images and Pictorials
"A picture is worth a thousand words". It really is. Pictures interpreting different case scenarios in line with written T&C would be easier understood by users of the service involved.
People are visual and images are more appealing than text. Scientists say the human brain processes images 60,000 times faster than text and 90% of information transmitted to the brain is visual.
Think something like this but for Terms & Conditions:
Highlight Penalties for Not Sticking to Terms & Conditions
Corporations and startups should also highlight the penalties for users who violate T&C. People will take T&C more seriously when they see offenders dealt with according to the stipulated penal provisions.
These sanctions have to be enforced by the necessary authorities.
Break Down T&Cs into Acceptable Bits
It is maybe possible that a startup could take up the service of translating Terms & Conditions released by companies into concise sentences and bullet points that can quickly be understood by users within a short time.
Think of a PowerPoint presentation instead of a detailed Word document.
Summary
In fairness, the lack of interest in reading Terms &Conditions, which are informative, but also lengthy, time-consuming and full of legal jargons is a global problem. While it is everyone's duty to read through the Terms & Conditions before accepting them, the organisations can also help us by making them readable and maybe even enjoyable.
Featured Image Credit: Dogma.lu
Get the best of Africa's daily tech to your inbox – first thing every morning.
Join the community now!