Happy new year guys! Trust you had a great week. While you're going about your weekend plans, take a moment to sit back and relax as we bring you the many trends that have been making the rounds across social media.
Uganda Shuts Down Internet
As has now become the norm, the Yoweri Museveni-led Uganda government again ordered the complete shutdown of internet in the country ahead of the general elections which held on Thursday.
Blocking social media was a move by the ruling party to silence critics and undermine opposition candidate, "Bobi Wine" Robert Kyagulanyi's efforts in his bid to end Museveni's 35-year long reign as President of Uganda.
Several social media users condemned the action as undemocratic, with many explaining that the internet shutdown would suppress free speech and conceal a lot of questionable happenings regarding the security of citizens and the transparency of the electoral process.
Others called for a free and fair election with tags such as #WeAreRemovingADictator and #UgandaDecides2021 trending on the Twitter timeline.
Despite the tension and uncertainty clouding the Uganda elections, a Twitter user, Edwards still managed to offer comic relief.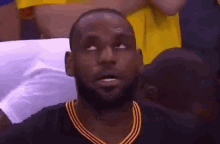 Bobi Wine Wins Public Admiration
Such is his rising popularity that you'd be forgiven for thinking Bobi Wine is actually the real name of the 38-year old Parliamentarian striving to become Uganda's next President.
A former pop star, Robert Kyagulanyi is better known by his stage name Bobi Wine. Across social media, young people across Africa have lauded Wine for his bravery in standing up to take on incumbent President Museveni. Wine had been arrested on multiple occasions to quell his presidential aspirations prior to the elections.
#BussItChallenge
The "Buss It" song by US rapper Erica Banks birthed the #BussItChallenge which went viral on social media this week. Started by TikTok creator @Erikadavila120, the challenge became one of the top trends on Twitter.
Usually, the #BussItChallenge challenge looks like this:
But different people have played around the challenge for fun.
Adamu Garba's Crowwe App in the Spotlight
Days after withdrawing his lawsuit against Twitter CEO Jack Dorsey, Adamu Garba's Crowwe app got on the Twitter trend list as people expressed their opinions about the messaging and mobile payments app.
The ex-presidential candidate had been touting Crowwe as an alternative to Twitter since the #EndSARS protests. With a number of former critics recommending the app, some social media users accused Garba of paying influencers to promote his app.
Others questioned Crowwe's privacy policy and advised people to shun the app to preserve the security of their personal data.
A few Twitter users were quite brutal in their assessment of the app.
What are your thoughts? Let us know in the comment section.
That's all we have for you this week on our social media roundup. You can subscribe for our daily newsletter below to get the latest updates in the world of tech in Nigeria and Africa.
Stay safe and have a great weekend!
Get the best of Africa's daily tech to your inbox – first thing every morning.
Join the community now!