Multichoice's video-on-demand (VoD) service, Showmax has revealed that it is set to launch its first-ever Nigerian Original early next year. The original will be starring BBNaija Season 5 winner, Laycon.
Showmax made the announcement in a post via its official Twitter handle.
Olamilekan Agbeleshe, popularly known as Laycon, will feature in the Showmax Original series "I Am LAYCON" scheduled to debut in February 2021.
Speaking on the partnership with Laycon, CEO of MultiChoice's Connected Video, Yolisa Phahle said:
Showmax is committed to supporting homegrown talent in Nigeria Laycon is a hugely inspirational figure and the perfect choice to kickstart our original content here.
"Fans across Africa tuned in to see what it takes to win Big Brother Naija, so we're excited to take those fans along with Laycon on this journey as he adjusts to fame and life outside the house," she added.
Laycon has endeared himself to Nigerians and the African audience since he first entered the BBNaija house as a contestant. After garnering overwhelming support from several Nigerians including famous celebrities, the 27-year-old rapper emerged winner of the BBNaija Lockdown edition hosted this year.
Suggested read: #BBNaija: OPPO, Flutterwave and Other Tech Companies that Played a Part in BBNaija Lockdown
Following his N85 million BBNaija win and a brand endorsement deal with GOtv, the reality TV star will now lead Nigeria's first ever Showmax Original.
Showmax Using "BBNaija" as a Model for Africa Expansion
Having witnessed the large audience which tuned in to watch BBNaija S5 as well as the numerous votes cast by viewers across Africa, Showmax will be seeking to reproduce or even surpass its BBNaija success as it expands across Africa.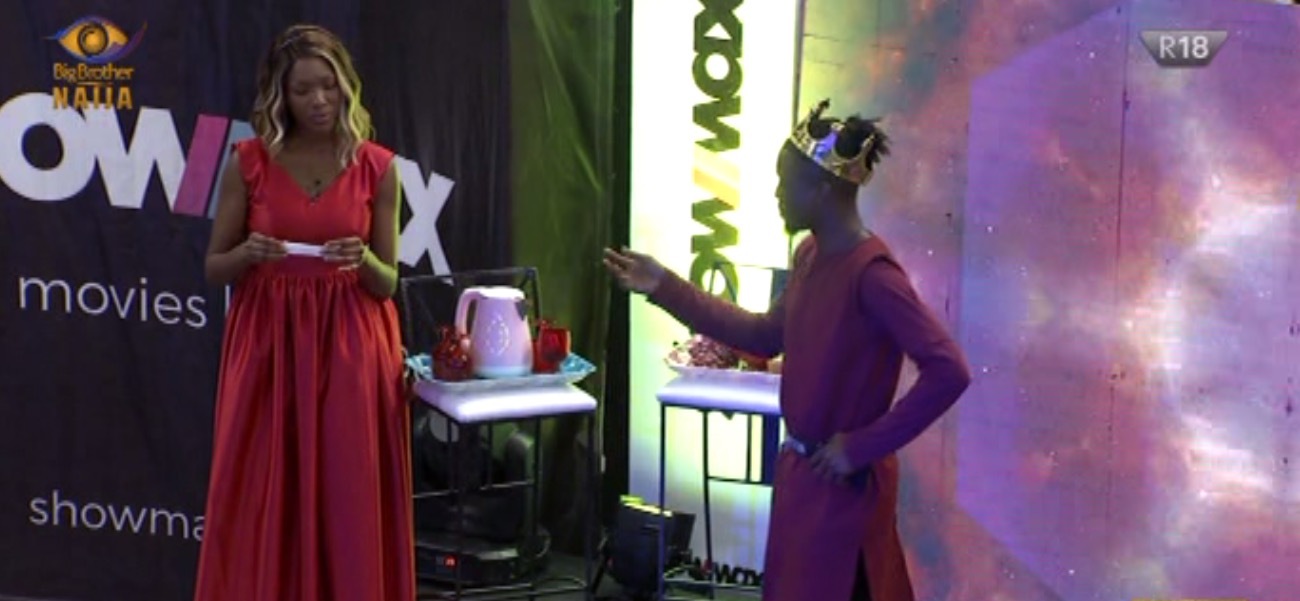 The Nigerian reality TV show amassed over 900 million votes across all voting platforms, with Laycon securing 60% of the votes cast during the finals. It is estimated that about N27 billion was expended in total by voters all through the show.
A big reason for BBNaija's success was its original Nigerian content which many Nigerians, as well as other Africans could relate to. Contestants including Laycon could share their struggles, victories and display skills all unique to a typical Nigerian. It was undiluted, real and happening live.
The current Showmax subscription in Nigeria costs N2900 per month for new users paying via credit cards. The VoD would expect that based on the BBNaija figures, many Nigerians would not hesitate to spend this amount watching one of their favourite personalities.
Most people are now streaming VoD through mobile phones (45% of Showmax viewing hours). Nigeria is well poised in that area, having up to 40 million smartphone users and forecasted to grow to more than 140 million by 2025.
Suggested read: Netflix Eyes More Original African Content with its Content Development Lab for African Writers
With over 3.2 million followers on Instagram and Twitter, Laycon has enough crowd-pulling power to get Nigerians glued to their screens watching his Showmax series.
Showmax Originals Have Been a Success
In line with its focus on localised content, Showmax has produced a number of originals in South Africa and Kenya which have attracted impressive viewership figures translating to higher revenues.
Earlier this year, Showmax announced that its South Africa Original series, Somizi and Mohale: The Union, broke the all-time record for the number of views on its premiere day on the streaming service.
The VoD disclosed that the four-part wedding series amassed more views than the most popular international series ever screened on Showmax.
Showmax's first Original South African drama series, The Girl From St Agnes had similarly exceeded all-time views when it debuted in 2019.
Last year, up to $183 million in revenue was generated by VoD services in Africa. A report by Digital TV Research predicted that this would increase by more than 400% to $1 billion by 2025.
Going by the success of these Africa originals, it is perhaps expected that Showmax would work to extend its original content offering to Nigeria, the most populous country on the continent.
More views means more money and Showmax recognises that Nigeria could be a hugely profitable market, as long as the government and NBC do not enforce draconian policies around streaming services.
Get the best of Africa's daily tech to your inbox – first thing every morning.
Join the community now!