The Independent National Electoral Commission (INEC) has disclosed that it may adopt electronic voting in the 2021 Anambra governorship election. The commission hopes to use this as a trial for e-voting in Nigeria.
INEC Chairman, Prof Mahmood Yakubu hinted at the possibility during his defence of the commission's 2021 budget proposal before the House of Representatives Committee on Political Parties and Electoral Matters.
According to him, up to 40 different corporations have shown their capacity to oversee e-voting which may be adopted by INEC for upcoming elections in the country. However, he stated that the cost estimation and implementation process will only be considered depending on the decision taken by the commission.
"They have demonstrated. The next stage is for the commission to decide. So, its too early to tell you the cost or when the process will be concluded," he said.
But we are determined that we are going to deploy electronic voting machines, electronic balloting machines very soon in our elections. Possibly, beginning with the Anambra governorship election next year.

Prof Mahmood Yakubu, INEC Chairman
The probable introduction of e-voting in Nigeria comes at a time when there is the widespread use of digital technologies across every sector of the economy.
For instance, the #EndSARS campaign against police brutality was sustained by youths leveraging social media – predominantly twitter, online petitions, emails, among others.
After recognising the far-reaching impact of the internet-driven campaign, Nigerian youths began using social media platforms to create greater awareness of their electoral responsibilities by telling each other to get a Permanent Voter's Card (PVC) in readiness to vote during the next elections.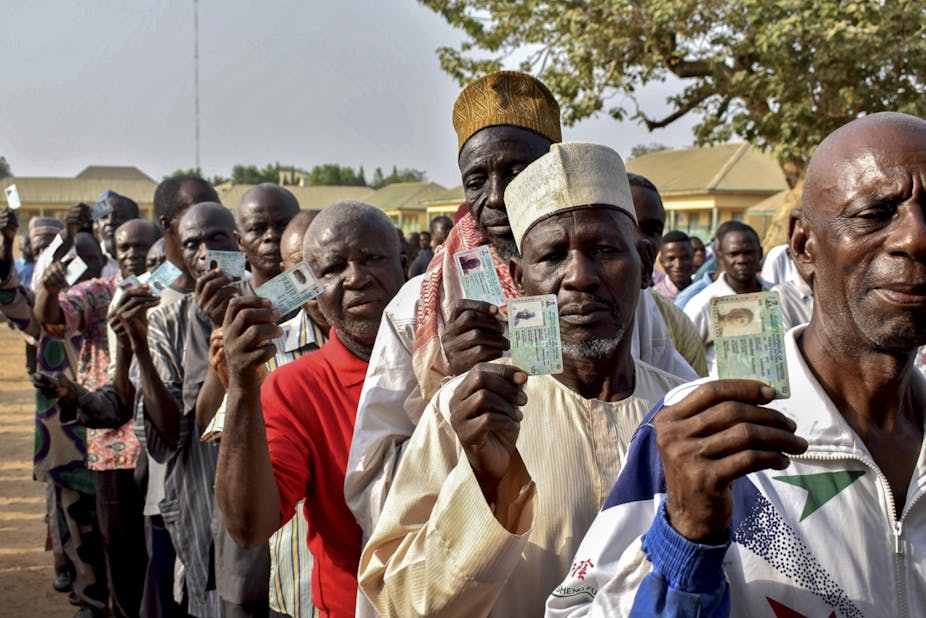 Nigeria currently employs a paper-based open ballot voting system administered by electoral officers assigned to various polling stations where citizens queue to cast their votes using a ballot paper.
e-Voting: What You Should Know
There are two variations of e-voting. The first type involves the use of electronic voting machines at polling stations instead of ballot papers.
Such e-voting will be supervised by electoral officers just as is the case with the paper-based ballot voting.
INEC is attempting to implement this particular e-voting model whereby people will still have to be physically present at polling units where they registered for their PVCs to vote online.
The second type of e-voting on the other hand is totally independent of any electoral supervision. Voters simply submit their votes via an online gateway coordinated by election authorities.
In this case, eligible voters can cast their votes remotely regardless of their location – home or diaspora.
Despite the inherent challenges which could prevent the adoption of an electronic voting process for elections in Nigeria, a number of people still think e-voting is feasible in the country.
e-Voting in Nigeria: Pros
If introduced, e-voting will bring about benefits such as improving the accuracy of election results by replacing manual vote count, increasing voting speed as well as removing certain costs associated with paper-based voting.
In Nigeria, ballot papers are counted and sorted manually by electoral officers after all votes have been cast. With e-voting, however, the machine's algorithm will automatically number, allot and collate the total votes cast for each political party.
Greater accuracy in election results is therefore guaranteed to a large extent. This improves the efficiency as well since the voting machines easily carry out the counting, sorting and collation work of the presiding and collation officers in the shortest possible time.
Also, voting speed will increase significantly if e-voting was deployed. Many Nigerians hesitate to go out to vote due to the long time they may spend waiting on the queue before voting.
In the 2019 Presidential elections, total votes cast was about 29 million – a meagre 29% of Nigeria's adult population (100 million).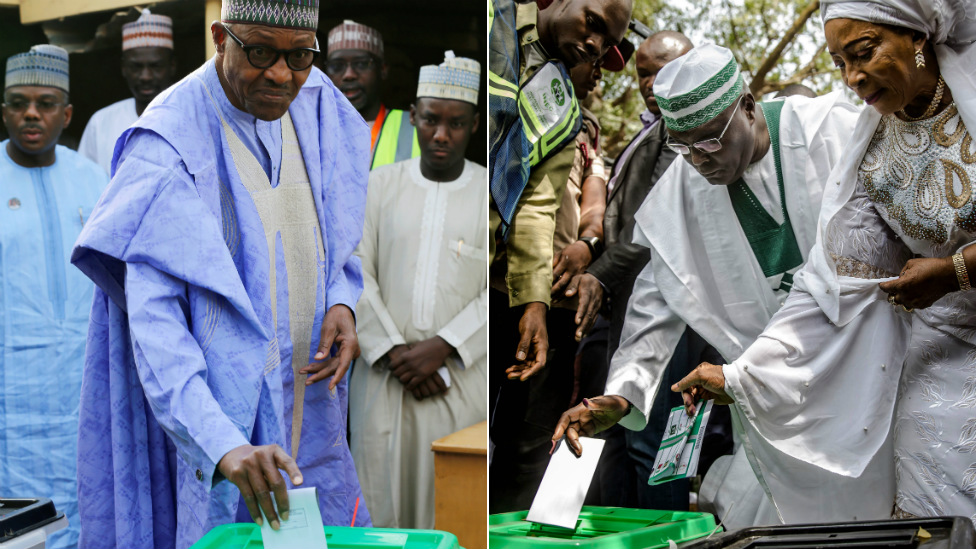 With e-voting, there will be no need for electoral officers to sign, stamp and date ballot papers before people can vote. Once a person's PVC is authenticated and verified, the electronic vote can be cast in a matter of seconds.
As a result, voting speed will notably increase and election results will be published within a shorter time. It will also encourage more people to participate in the voting process during elections.
Another advantage of e-voting is the elimination of costs associated with printing ballot papers and result sheets as well as procurement of stamp pads, ballot boxes, stationeries and other miscellaneous items.
e-Voting in Nigeria: Cons
However, there are also potential drawbacks that may come with the e-voting INEC plans to adopt. These include the risk of a cyber or malware attack, voting fraud, limited accessibility for voters and high cost of implementation.
Electronic voting systems are especially susceptible to hacks which will alter election results. In Nigeria, a number of government-run websites and portals are vulnerable to cyber attacks.
International "hacktivist" group Anonymous compromised a few government accounts during the peak of the #EndSARS campaign. Something similar could easily happen with an e-voting system during elections.
Multiple voting is another downside to e-voting, whereby people can tamper with the electronic voting machines and easily duplicate votes cast. Although the chances are slim, there is a possibility that massive voting fraud could take place across various polling centres.
Apart from this, the fact that voters will have to visit their registered polling units to vote means that voting access will be restricted for people who are either far from that location in Nigeria or residing overseas at election periods.
What usually happens is that these people end up not voting as they do not want to go through the stress of travelling long distances only to perhaps queue up for hours before voting.
Electronic voting is generally said to be expensive due to the costs of buying, transporting and installing e-voting machines. This may hinder its large scale adoption in a country of Nigeria's size, especially if the government isn't particularly excited about the project.
e-Voting in Africa
In 2014, Namibia became the first African country to adopt an electronic voting process during its national elections. It remains the only country on the continent to have conducted elections using e-voting.
More than 890,000 (74%) of 1.2 million registered voters cast their votes across 4,000 polling stations during the 2014 Presidential election. The turnout rate was about 6% higher than the preceding 2009 paper-based election which recorded over 800,000 votes of 1.2 million registered voters.
According to Elections director Paul Isaak, the electoral commission spent $181,000 on paper for voting machines deployed compared to spending $1.81 million printing ballots in the previous election.
This may hint at savings realised by utilising e-voting in the country but the high cost of the electronic voting machines would have cancelled out the money saved on printing ballots. It is more effective in the long term though, as long as e-voting equipment is well maintained.
Unlike the 2009 paper-based election when results were published after a week, 2014 e-voting election results were released barely 3 days after voting closed. That was a proof of the speed e-voting offers by digitising the votes' counting and collation process.
Namibia also utilised e-voting in its 2019 national elections.
Summary
Although the opposition party in Namibia raised concerns over the electronic voting machines used, voters expressed relief at being able to vote faster and more efficiently during the election process.
For INEC to successfully implement the e-voting system in Nigeria, the commission must secure the financial backing of the government and be committed to delivering a very transparent and secure e-voting process for elections in the country.
If the commission can't guarantee these terms, then e-voting will not have the desired impact of improving the electoral process in Nigeria.
Get the best of Africa's daily tech to your inbox – first thing every morning.
Join the community now!