Facebook-owned social networking service, Instagram has apologised for incorrectly flagging #EndSARS posts related to the Lekki massacre in Nigeria as false information.
Instagram made the apology via a statement on its official PR team's twitter handle.
According to Instagram, its systems had technical issues which led to the inaccurate marking of #EndSARS content as untrue. The company stated that the glitch has now been fixed.
This comes after many Nigerians had reported across social media that Facebook and Instagram were labelling posts containing photos/videos on the killings of #EndSARS protesters in Lekki as false information.
Suggested read: Telecom Operators Apologise for Prolonged Service Outage Amid #EndSARS Unrest
Angered by Facebook's action, people berated the tech giant for censoring such information at a time when Nigerians were expressing solidarity against the murder of peaceful #EndSARS protesters.
MsBanks on twitter had opined that there was nothing false about the #EndSARS posts Instagram had flagged down.
Reactions..
Nigerians have since taken to social media to make their feelings known regarding Instagram's apology. Some felt the excuse was not good enough to tag the #EndSARS posts as false information.
Righteous Stoner stated that Instagram had let Nigerians down and could not be relied on as an accurate source of information.
Most people expressed surprise at Instagram's decision to apologise on Twitter. This is probably because Facebook and Twitter are top competitors in the global social media space.
One Twitter user, Tunji said he was surprised to see Facebook's Instagram apologising to users via Twitter.
He also suggested that Instagram was probably losing customers as a result of the #EndSARS flagging action.
Another user corroborated Tunji's sentiment with an angry undertone: "What's Instagram doing on Twitter? I wish Jack can flag this tweet as inappropriate and or possibly suspend the account. Nonsense and ingredient."
Others posited that the apology made by Instagram on twitter was a testament to Twitter's increasing relevance and reliability as a media platform.
Facebook's Fact-Checking Program
Last year, Facebook integrated its fact-checking feature to Instagram in order to curb the spread of fake news and misinformation especially those relating to politics.
Suggested read: Facebook Expands Fact-Checking Programme to Nigeria in Fight Against Fake News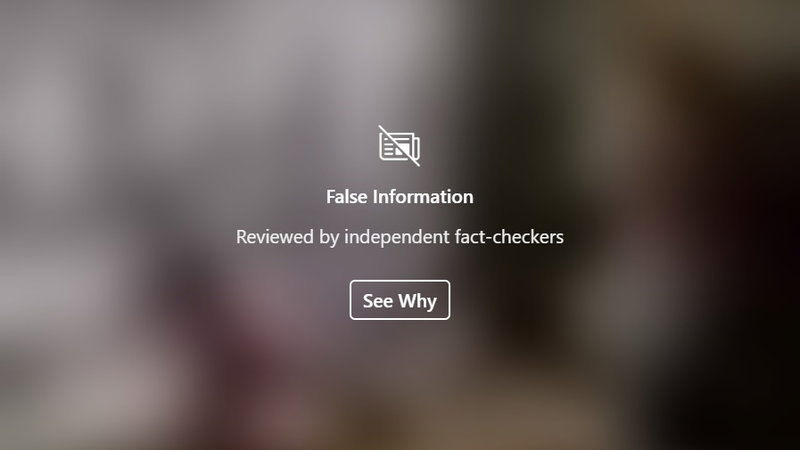 Independent fact-checkers review content put up by users to determine the veracity of the posts. Photos and videos are fact-checked alongside major media outlets as well as feedback from other users.
If the content is found to be inaccurate, the post will be marked as false and blocked from appearing on Instagram's feed. However, if the post is later verified as true, Instagram's algorithm will restore the media on its Explore or hashtag pages.
Instagram has now restored previously flagged posts about the Lekki shootings of #EndSARS protesters by trigger happy soldiers in Nigeria.
Get the best of Africa's daily tech to your inbox – first thing every morning.
Join the community now!