Hello guys! Trust you are looking forward to a beautiful weekend? We all are. But before we begin the weekend grooving, let's reminisce on the recent happenings on social media beginning with the Dbanj-Seyitan rape saga.
So recall 2 weeks ago when we reported that several rape victims came online to call out their assaulters, some which included celebrities like D'banj. Yes, the Kokomaster was called out by a Twitter user Seyitan, who claimed that he raped her in 2018. She requested an apology from D'banj.
The allegation was met with silence from D'banj's camp until this week when D'banj posted a statement from his lawyers demanding an apology from Seyitan and proceeding with a lawsuit.
Less than 24 hrs later, Seyitan deleted her allegations and tweeted that she is 'moving on and leaving everything behind'. This was not before there had been words on the social media street that Seyitan had been arrested by the Police on the orders of D'banj.
Many people were, however, suspicious of Seyitan's 'moving on' tweet and a theory quickly developed that she could have been forced into tweeting that. A follow-up tweet from her page reaffirmed this school of thought. The tweet was a video promotion of D'Banj's new single, Stress.
The promo, which many allege hasn't appeared on the entertainer's own platforms, appears to suggest he was in control of, and manipulating Seyitan's handle. It also suggests the lady has been abducted as several sources claimed. Since then there have been calls to cancel D'banj and get his endorsements withdrawn by companies.
We hope Aunty Seyitan is soon discovered. And we hope this matter is resolved satisfactorily and whosoever is guilty of any crime punished for it.
Adeherself, or Should We Say Adehimself?
In what was another week of clampdown on fraud, the Economic and Financial Crimes Commission (EFCC) on Wednesday, announced that it had arrested Adedamola Adewale (Adeherself) and 4 others for internet fraud.
Adeherself, who is a rising Instagram skit maker is said to have been a "picker" for cybercriminals.
But an initial gender placement by the EFCC saw people debating whether to call her Adeherself (in reference to the skitmaker) or Adehimself (based on the male gender EFCC identified him with).
One can only hope this matter reaches a satisfactory conclusion. Internet fraud is a huge problem in Nigeria and the EFCC need to set examples to act as a deterrent to other people harbouring such thoughts. But can we really trust them to?
Ramsey Nouah and the Graphics Designer who Lived in Bondage
Remember the movie "Living in Bondage" that trended a couple of months back. Yes, the sequel to the 1992 movie (of the same title) directed by veteran actor Ramsey Nouah. Well, a graphics designer/twitter user @louisajio called out the crew this week for copyright infringement.
The designer who was called on to the project for a couple of creatives said her designs were later turned down and she wasn't paid only for her to watch the movie and see her designs been used.
Repeated attempts to reach Mr Ramsey through the phone, instant messages and direct tweets all failed. This then forced the graphic designer to call out the move guru to the streets. As one could expect, social media users came out to drag the movie makers.
Another veteran actress, Kate Henshaw would eventually wade into the matter, bringing a new perspective as she did. According to her, the connect who got the job for the graphic designer has been passing off her job as his own and that was why she wasn't recognised.
The matter was eventually resolved when Ramsey Nouah reached out to the graphic designer and compensated her for her work.
OAP, Dan Foster Dead
As at yesterday, Nigeria had over 18,000 confirmed cases of COVID-19 and 475 deaths one of which includes prominent OAP, Dan Foster.
The radio personality died on Wednesday from COVID-19 and has seen many Nigerians, including celebrities, go online to pay tribute to him.
Our thoughts are with the family left behind.
Testing Microphone on Twitter
So Twitter dropped a bombshell on its users this week, releasing a new VN feature. Although still being tested, the feature has been released to a couple of iOS users with a general release for all iOS users next week.
Many users who have received the feature have taken online to flaunt it.
But Android users are pained as they were left out.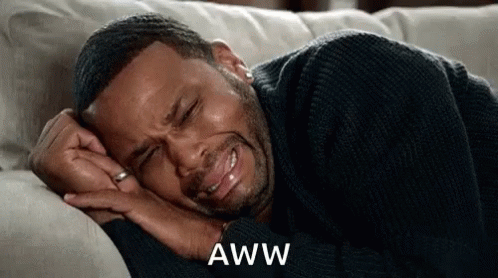 Although there's no information as to when yet, an Android update is not ruled out in the future….probably 2025
Obaseki and the Progressive Gbas Gbos
This week has seen a chain of events in the circle of the nation's leading party, the All Progressive Congress (APC).
Earlier this week, the party announced Sen. Ajimobi as its chairman following a court order that suspended Adams Oshiomole as chairman. But this wasn't until after the current governor of Edo State, Godwin Obaseki who has had a rocky relationship with Oshiomole was denied the party's primary ticket for a rerun.
This saw the governor resign from the party this week and decamped to the opposition party, People's Democratic Party (PDP). His deputy, several lawmakers, LGA chairmen and councillors also cross-carpeted with him.
There's also been a power tussle in the party, this has seen the party's national secretary also claim to be the acting chairman.
All these and more are part of the political games in play as Edo state prepares for her elections later this year.
That's all we have for you this week on our social media roundup. Please do well to subscribe for our daily newsletter below to get the latest updates in the world of tech in Nigeria and Africa.
In the meantime, please adhere to all guidelines by the government and health agencies and if you don't have something important to do outdoors, please stay back at home.

Get the best of Africa's daily tech to your inbox – first thing every morning.
Join the community now!