Hi guys. How was the first week back outside in Lagos, Ogun and Abuja?
As the partial lockdown went into effect in these places, citizens were back on the roads going about their businesses, however, restricted. Crowds were seen at bus stops, banks and other public places. While most of them adhered to the use of face masks, the instruction of social distancing was thrown into, well the distance.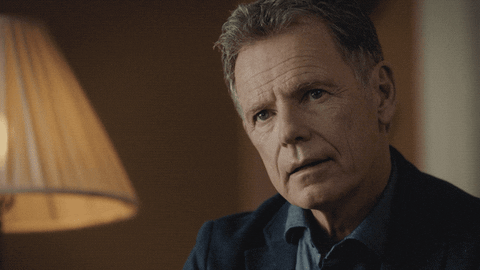 Buses also didn't adhere to the 60% capacity of passengers given by the state government and users took to social media to express their displeasure at the actions.
Many even had to invoke their childhood fantasies of being Spiderman and The Hulk to get into banks.
In one of the bank locations, some citizens even invented the business of selling numbers for as much as N10k to customers who needed to get their transactions done on time and couldn't wait in the queue.
In this post, we at Technext analysed what could be the reasons behind the massive crowd at banks.
Many online users have further expressed their fears on what could be a new round of lockdown extension as cases might rise over the next couple of weeks.
Prophet Odumeje, the Lion Roared on Social Media This Week
"I am Indaboski Bahoshe"
You must have come across this phrase or heard it on social media this week. Well, don't be surprised, it's our favourite prophet making his claim and introduction known. Who is he?
Prophet Chukwuemeka Odumeje, aka Liquid Metal, Lion, a man of war, a man of fight, the man whose smile is "dengelos" – I can go on and on. The pastor who is popularly known for his bold claims, lavish lifestyle, flexing and wrestling-like entrance and deliverance had several of his videos trending on social media this week.
Our fav prophet even made it to relationships on Whatsapp.
The prophet with the peng entrance, John Cena could never.
Can your fav prophet ever?
Brodah Tosin below is just a hater….
Elon Musk Presents X Æ A-12 Musk
Tech entrepreneur and CEO of SpaceX and Tesla, Elon Musk has a new baby boy. However, his name completely dazed the internet.
According to Elon Musk who made the announcement, the boy will be called X Æ A-12. Sounds like a name off a sci-fi movie right? Well many online users thought so too and the memes rolled in.
Musk's partner, Grimes, a recording artist has explained the name. According to her X is the the "unknown variable." Æ is her "elven spelling of AI." A-12 is an aircraft, "precursor to SR-17."
And for those of you who will be coming in contact with X Æ A-12, Musk has you covered with the pronunciation.
Congrats to Musk and his partner Grimes.
183 New Confirmed COVID-19 cases in Lagos
Most Nigerians woke up this morning to see the NCDC update of the coronavirus cases in the country. According to the nation's centre for disease control, Nigeria broke its record for the daily confirmed COVID-19 cases as it confirmed 381 new cases on Thursday. This sees the country's total confirmed cases till date rise to 3,526.
Lagos got the highest ever daily tally for a state with 183 new cases. While the increased figures indicate the country is testing more daily, many Nigerians, especially Lagosians have raised concerns for the coming weeks.
That's all we have for you this week on our social media roundup. Please do well to subscribe for our daily newsletter below to get the latest updates in the world of tech in Nigeria, and Africa. In the meantime, please adhere to all guidelines by the government and health agencies and if you don't have something important to do outdoors, please stay back at home.
---
If you'd like to get featured on our Entrepreneur Spotlight, click here to share your startup story with us.
---
Get the best of Africa's daily tech to your inbox – first thing every morning.
Join the community now!