Recently, the government began the disbursement of palliatives in the model of a conditional cash transfer to the poor and vulnerable across the country. Acting based on the national register of the poor and vulnerable provided by the National Social Safety Nets Coordinating Office (NASSCO), the Household Uplifting Programme (HUP) has been disbursing a sum of 20,000 cash to beneficiaries.
According to reports, the scheme has impacted over 2.6 million households (11 million individuals) across the country. This sounds like good news, especially when you consider that many Nigerians in the informal economy are being affected heavily by the whole COVID-19 pandemic.
But an aspect of the whole scheme is bothering, which is as to why cash disbursement was employed instead of bank accounts.
According to the Household Uplifting Programme's response to an enquiry on Twitter, the disbursement is being done with cash because the beneficiaries do not have bank accounts.
If that is the case, is the disbursement not a missed chance to ensure that these unbanked get banked?
The Growth of Financial Inclusion in Nigeria has been Slow
Financial inclusion has been a major challenge especially in Nigeria and Africa as a whole. In 2012, the first National Financial Inclusion Strategy (NFIS) was launched. The document set a target of 80% financial inclusion for the adult population by 2020. However, to date, there has been little or no improvement.
With a population of over 200 million, reports indicate that Nigeria still has as much as 40% (about 74 million people) of its adult population financially excluded.
At that figure, if the apex bank is to meet its set target, it has to include 20% of the unbanked population (about 40 million) before the year ends.
This has seen the CBN admit that it is very unlikely to meet its target of 80% financial inclusion in 2020 following the slow growth rate of onboarding the unbanked since 2012.
This is despite the regulator loosening its policies to accommodate new players in the financial services industry, onboarding PSBs and their agents into the market in order to increase the reach of financial services.
An Opportunity to Increase Financial Inclusion?
One of the major issues that have stunted the growth of financial inclusion across the country is infrastructural deficiencies. Many Nigerians are not within areas where financial services providers like commercial banks are available.
Also, majority of the population work in the cash-based informal sector and see no need for a formal financial service as well as lack financial literacy and requirements for opening a full-service account.
The HUP disbursement, however, presented an opportunity for these unbanked population to be banked. In order to pull these people from the cash-based sector, unique formal financial services could have been provided to them to match their typical transaction sizes.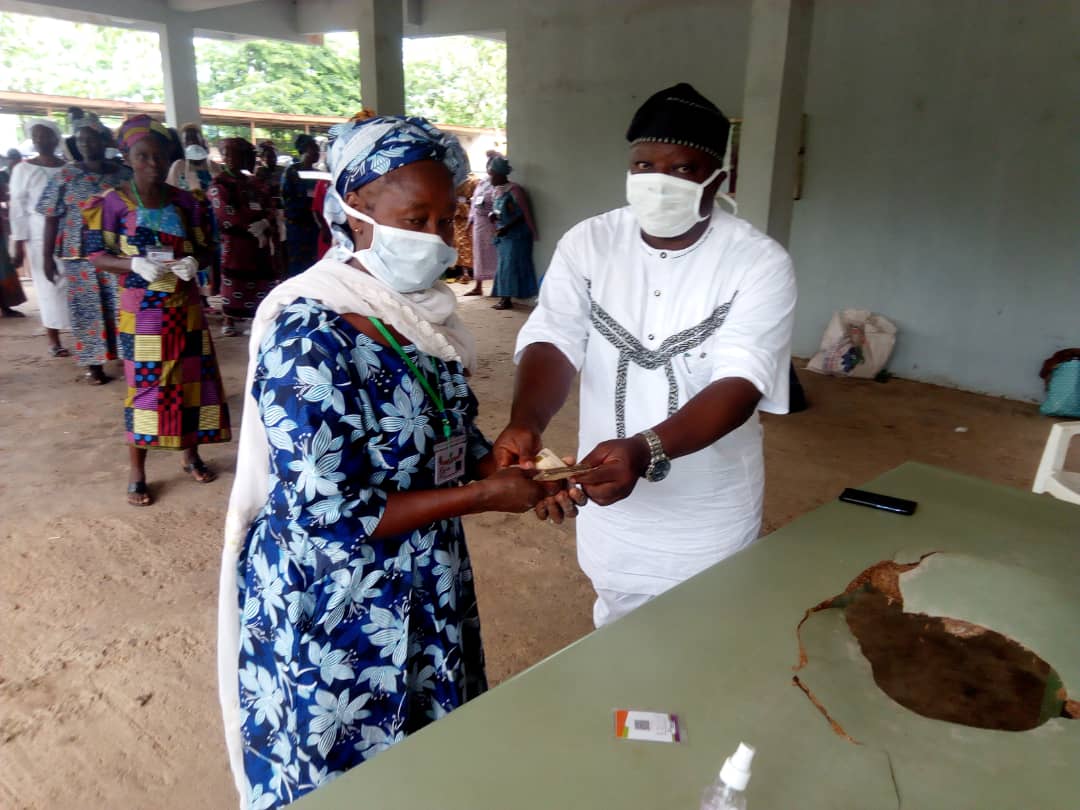 Reduced requirements for account registration and financial literacy programs could also have been employed. With the spread of mobile money agents across the country, many beneficiaries would just need to walk into an agent shop close by to get their money in areas with no close proximity to commercial banks.
While HUP says it is currently working with stakeholders to onboard its unbanked beneficiaries, for a programme that has been running for 4 years, that's quite a slow pace at implementing it. Why this is so, we might not know. But one thing is, the programme provides an opportunity for the government to bank over 11 million individuals.
---
If you'd like to get featured on our Entrepreneur Spotlight, click here to share your startup story with us.
---
Get the best of Africa's daily tech to your inbox – first thing every morning.
Join the community now!