These Tech Initiatives Could Die with First Bank's Proposed Acquisition of Polaris and Heritage Banks
The financial space in Nigeria is set to witness a new round of mergers between banks in the country. According to reports, financial advisers are currently working on a merger be­tween First Bank of Nigeria on one hand, and Heritage Bank and Polaris Bank (formerly Skye Bank) on the other.
This merger could give way to the emergence of possibly Nigeria's biggest retail bank. The merger is said to be as a result of various stress test carried out by the Central Bank of Nigeria (CBN) last year.
After the stress tests, the apex bank had reportedly told both Polaris and Heritage banks that they have to bolster up their operations or risk losing their licence.
And as a way out, both banks have opted for a merger with the tier-1 bank, First Bank of Nigeria. This will be the second M&A in the financial space over the last 2 years following the merger between Access Bank and Diamond bank last year.
Mergers and acquisitions almost always claim casualties. The first casualties are usually staff of the acquired organisations, several of whom will suffer retrenchment. Then there are shareholders to worry about and of course the customers who are more likely to hastily withdraw all their deposits.
But we are worried about an entirely different category of casualties and we are going to talk about them subsequently.
Tech Initiatives that could die with their creators
As it stands, FirstBank, with its fi­nancial muscle will absorb the other two banks, giving it more spread across the country. And being a tech-focused institution, it may find some innovations from these other banks too similar to keep.
Of the soon to be absorbed banks, Heritage seems to be ahead in terms of tech initiatives. The bank holds its accelerator where it brings together young minds looking to start out their own tech-enabled businesses and supporting them with funding. Last year it held the maiden edition where it chose 7 startups – FashionMap, LadipoMarket, Trep Labs, Simbi Bot, BBOX, Iden2Five, and Wedding Paddy.
Healthtech startup, Trep labs emerged winner of the $25,000 grant, while eCommerce platform, LadipoMarket came second, winning $15,000 after the final pitch on the Demo Day.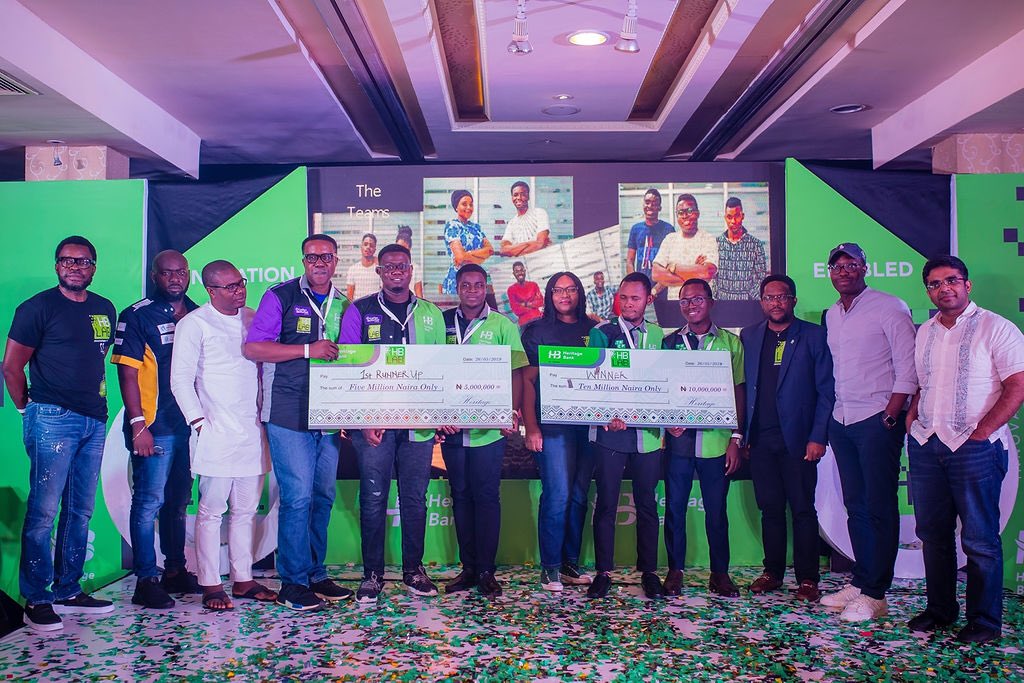 First Bank on its own runs several tech initiatives. They include its Fintech Summit, a fintech hackathon through its Digital Innovation Lab, and a hackathon for AI and Big Data startups. Should it decide not to continue Heritage bank's initiative, that will mean one less platform for early-stage tech startups to get groomed and funding to scale.
Also, both banks – Heritage and Polaris, have digital apps with which users access their services online. Heritage Bank has Octopus which is said to also be an AI chatbot, while Polaris has the PolarisMobile.
With the merger comes uncertainties as to what becomes of these platforms since First Bank also has its own, FirstMobile. As such, unless First Bank will be willing to transform the solutions or maybe build on them to suit the new brand, they will cease to exist.
As stated earlier, in situations like this, there's always collateral damage. From workers, shareholders and customers of the absorbed banks to other aspects seemingly insignificant as tech initiatives of the banks.
---
If you'd like to get featured on our Entrepreneur Spotlight, click 
here 
to share your startup story with us.
---
SUBSCRIBE
Get latest Technology news, reviews, business-related content with a deliberate emphasis on the African narrative and insightful analysis in Nigeria – straight to your inbox.
---
Comments