It's beautiful Monday morning ushering in an interesting week of events in the African tech space. And for you, our esteemed readers, we at TechNext have compiled a list of the key events coming up between February 10 – 15, 2020.
International Day of Girls and Women in Science 2020
The International Day of Women and Girls in Science occurs in February every year. Its aim is to remind us about the importance of bridging the gender gap in the technology space.
And for this year's celebration, Kudi will be hosting 48 women and girls interested in career paths in Science, Technology, Engineering and Maths. There will be an office tour, products demo sessions and a career panel with leading women in the tech space.
Venue: Bosun Adekoya Street, VI, Lagos.
Date: Tuesday, February 11, 2020.
Time: 12 PM.
You can register to attend.
FINTEX Africa
Said to be Africa's flagship event on Fintech and banking innovation, FINTEX Africa will be having its 4th edition this week.
The event will bring together more than 300 industry leaders from 25+ countries across Africa to discuss the latest in banking and FinTech innovation. From API platforms to cloud computing; data analytics to artificial intelligence; cyber security to blockchain; and payments to biometrics. The event will also include an exhibition.
Venue: Kigali Convention Centre, Kigali, Rwanda.
Date: Wednesday, 12 – Thursday, 13, February 2020.
Time: 9 AM.
How She Got There: An Evening with Women in Tech
Organised by the WomenOfAI.org and The Girls Code Initiative, the event wants to bring young women to have conversations with a panel of female tech enthusiast spanning different industries.
These creative women will share their stories on how they got to where they are today and share their insights into being women in tech.
Venue: Black Innovation Hub, Plateau State.
Date: Thursday, February 13, 2020.
Time: 3 PM.
The Developer Roadmap
Software development goes beyond coding. A software engineer also needs to understand the need and select the solution before the coding. This as well as other skills are needed by software developers.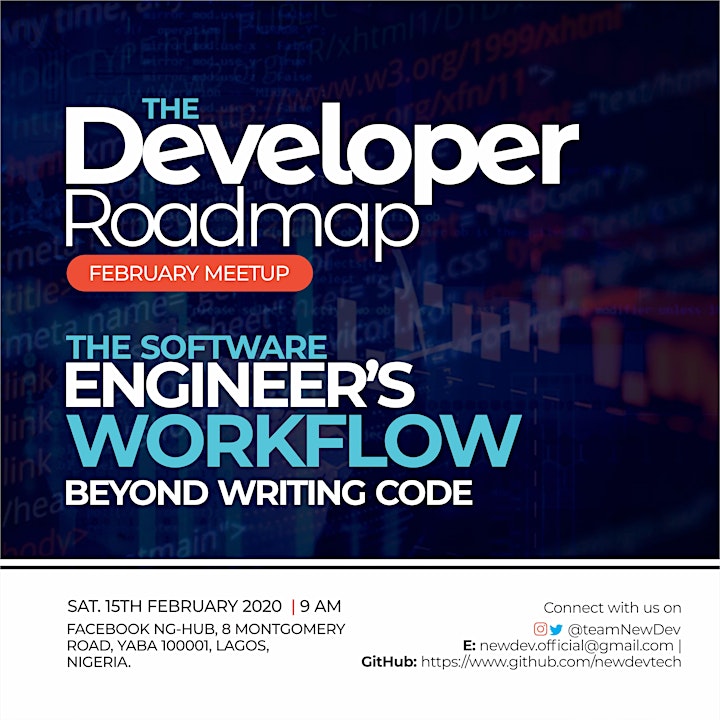 This event wants to bring together software developers to learn from seasoned software engineers from Andela and Data Science Nigeria. The aim is to teach them other things they need beyond coding.
Venue: NG_Hub by Facebook, Yaba, Lagos.
Date: Saturday, February 15, 2020.
Time: 9 AM.
Hacker Village
The #HackerVillage is a practical session aimed at imparting knowledge on the different Cybersecurity methodologies of approaching problems.
The event wants to mentor cyber defenders and pass on the knowledge to others.
Venue: Bazaar Plaza, Nairobi, Kenya.
Date: Saturday, February 15, 2020
Time: 10 AM.
If you would like to have your event featured on Technext, kindly reach out to us with details via our email: [email protected]
Get the best of Africa's daily tech to your inbox – first thing every morning.
Join the community now!