Happy new year everyone! The tech space in Nigeria and Africa witnessed a lot of tech events in 2019. These events had startups, entrepreneurs, developers, investors, stakeholders, the government and other industry players, brought together or separately to hold discussions as regards the tech ecosystem in Africa.
This year may be even better. And we at Technext have curated a list of tech events that will interest you this week. These event come up between January 20 – January 25, 2020.
Edustart Global Conference 2020
Themed Empowering Africa through Entrepreneurship, the 2020 edition of the Edustart Global Conference wants to address how to position Africa through Entrepreneurship. One of which includes its launch of Edustart REACH, a project aimed at cultivating 50,000 entrepreneurs in 2020.
The event is expected to host over 2,000 participants that include entrepreneurs, students, educators, policy makers, investors, managers of higher institutions of learning, and representatives of developmental organizations.
Venue: Covenant University, Ota, Ogun State, Nigeria
Date: Tuesday, 21st January 2020.
Time: 10am.
Startup Grind Pretoria
The full day bootcamp is designed to teach entrepreneurs how to base their businesses using the Business Model Canvas; a strategic management and lean startup template for developing new or documenting existing business models. 
This will help entrepreneurs to  identify and explore their respective business ideas.
Venue: American Corner – Es'kia Mphahlele Community Library, Pretoria, South Africa.
Date: Tueday, 21st January, 2020.
Time: 9 am.
AR/VR Africa Meetup
The AR/VR Meetup provides a platform for creatives and tech enthusiasts to learn about Virtual and Augmented Reality.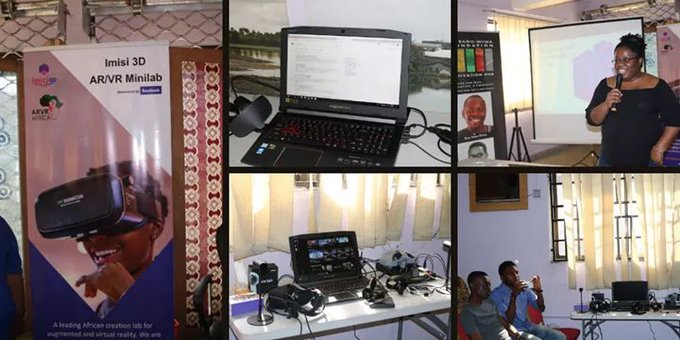 It also provides an opportunity to meet new people, get hands-on experience with AR/VR design and development, as well as experience the immersive medium.
Venue: Microsoft Nigeria, Civic Towers, Victoria Island.
Date: Saturday, January 25, 2020.
Time: 11 AM.
You can apply to attend here.
Ogun Digital Summit
The Ogun Digital Summit wants to help businesses, organizations and entrepreneurs in Nigeria to become more innovative and use innovation to drive development in the state and the country as a whole.
The Summit also hopes to create awareness for entrepreneurs in the state as it moves in the direction of digital transformation with the use of emerging technologies and trends, research, development, commercialization, entrepreneurship and strategic investments.
Venue: Ogun Tech Hub, Ogun.
Date: Saturday, January 25, 2020.
Time: 9 AM.
If you would like to feature your event on Technext, kindly reach out to us with details via our email: [email protected]

Get the best of Africa's daily tech to your inbox – first thing every morning.
Join the community now!