It's a new week and yes another opportunity to meet up with likeminded people, learn new insights and become better in your chosen field. As usual, we at Technext have curated a list of events for this week that will interest you. These events fall between Monday, July 8, and Saturday, July 13, 2019.
IBM Breakfast Workshop – Regulatory Technology
Regulatory technology (RegTech) is transforming the regulatory reporting process across industries and it is playing a vital role in safeguarding consumers and companies.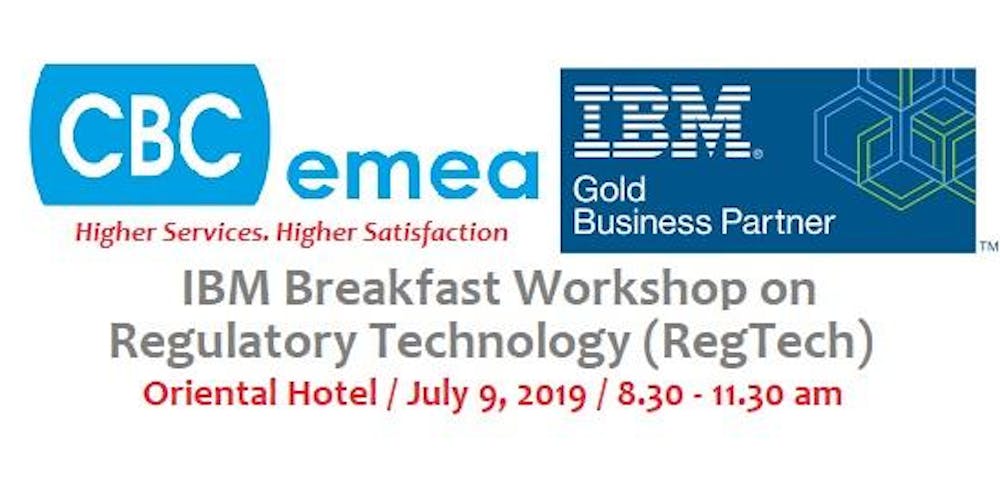 This is why IBM Breakfast Workshop on RegTech is organised to spark conversations around the emerging technologies that are being developed to ease compliance and drive operational efficiencies in every single regulated sector.
Venue: Oriental Hotel, Lekki, Lagos.
Date: Tuesday, July 9, 2019.
Time: 8 am.
TC Townhall: Renewable Energy
TC Townhall is convened by mediatech company, TechCabal. And for this edition of the event, Techcabal will be convening African governments, regulators, investors, multinationals and entrepreneurs to discuss "The Future of Africa's Energy".
This gathering/meetup will be geared towards answering the question "How do we quickly build a modern energy infrastructure, that is affordable and provides last-mile access, using abundant renewable energy resources, in a friendly policy environment?"
Venue: Zone Tech Park, Gbagada, Lagos.
Date: Thursday, July 11, 2019.
Time: 9 am.
You can click here to register.
Nigeria Internet Governance Forum 2019
This is the 8th Edition of the Nigeria Internet Governance Forum and is being organised by various stakeholder agencies, including the Federal Ministry of Communications (FMoC), National Information Technology Development Agency (NITDA), Nigeria Communication Commissions (NCC), Nigeria Internet Registration Association (NIRA) and others.
The theme for NIGF 2019 is "Enabling Digital Commonwealth and Development" and it is geared toward ensuring digital inclusion for local internet initiatives through education as well as enabling innovation and protection of local content.
Venue: Muson Centre, Victoria Island, Lagos.
Date: Thursday, July 11, 2019.
Time: 9 am.
Cyber Security Meetup – Abuja
This is a quarterly meetup to discuss various topics in the cyber security world with an aim of helping attendees and enthusiasts increase their experience through knowledge sharing and networking.
Important issues in cyber security will be discussed and contributions will be taken from anyone willing to participate. The event is open to everyone who is involved or has an interest in cyber security.
Venue: Ventures Park, Asokoro, Abuja.
Date: Saturday, July 13, 2019.
Time: 12 pm.
You can click here to attend.
Get the best of Africa's daily tech to your inbox – first thing every morning.
Join the community now!