The 12th edition of the Annual Postcode Lottery Green Challenge has just kicked off. starting from 1st March until 1st June, 2018, green startups from all over the world can submit their business plans to combat climate challenges.
Being one of the  largest international competitions in sustainable entrepreneurship, it aims at rewarding startups that provide services that display creativity and entrepreneurship. The competition plans to help them bring their products to the market.
AND WE ARE LIVE! 🙌 Green entrepreneurs from all over the world can submit their business plan until 1 June 2018. We're looking forward to all creative and innovative solutions to fight climate change 🌍💪🌿! Submit your entry via https://t.co/rQyixmnj3Y pic.twitter.com/ERskRWe6jR

— Postcode Lotteries Green Challenge (@PLGreenChalleng) March 1, 2018
The challenge which started in 2007, after being inspired by the former president of the United States, Bill Clinton, has been on the lookout for dedicated startups and entrepreneurs with brilliant, green business plans. These startups must have plans to pursue knowledge and practices that can lead to more environmentally-friendly and ecologically-responsible decisions and lifestyles that would result in a zero-carbon economy.
Marieke van Schaik, Managing Director of the National Postcode Lottery, one of the jury members and also a co-founder of the competition says,
We are being confronted with the consequences of climate change around the world. At the Postcode Lottery, we are working towards a green and just world. We do so by supporting charities, but also by giving start-ups with amazing green innovations a boost. The drive and the creativity of these entrepreneurs is admirable, and very much needed to make our lifestyle more sustainable. With the prize money and our global platform, we want to help them move forward.
Criteria for Application
Intending applicants must be an entrepreneur of 18 years or older in age with a proven business plan to help tackle climate change. Applicants are also to ensure that they have a product or service that reduces greenhouse gas emissions and can be developed enough to be brought to market in 2 years.
NOTE: This business plan should be well explained in English. Also, upon being chosen as a finalist you should be willing to attend the Postcode Lottery Green Challenge in Amsterdam to present your idea to the jury (reasonable travel and lodging expenses for one person per finalist will be reimbursed).
What are the Benefits of this Event?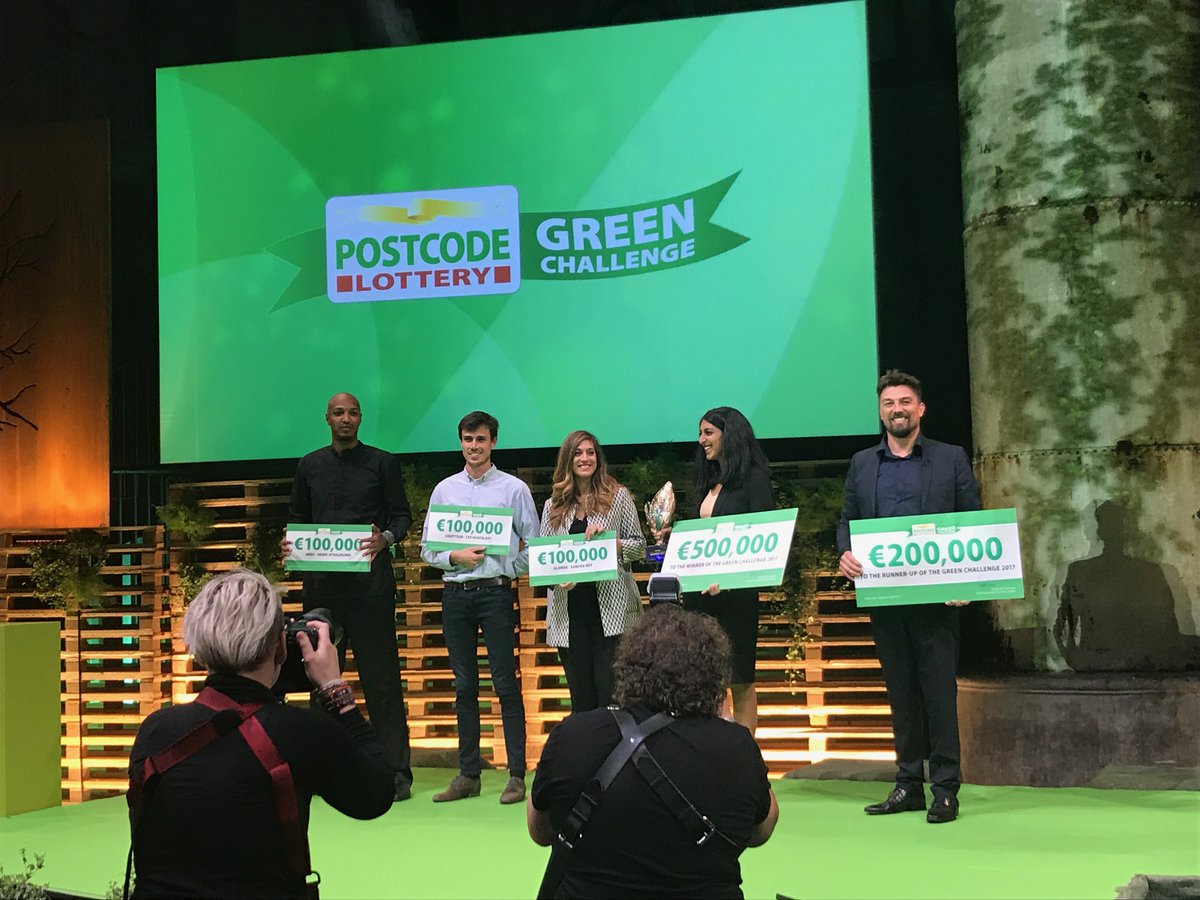 Five finalist gets to be chosen–the winner gets €500,000, the runner-up gets €200,000, while the three other finalists receive the sum of €100,000 each. The five finalists will partake in an accelerator program that would help solve their challenges and get them investor-ready.
Apply for the Postcode Lottery Green Challenge 2018! For startups with plans to combat climate change. Sign up by June 1st to participate and stand the chance to win £500,000.
Visit: https://t.co/G7pHfuLLhH #PLGC2018 #DPL2018 #Innovation #AfriLabs pic.twitter.com/ISlzg63ip5

— AfriLabs (@AfriLabs) March 7, 2018
Entries for the competition ends on June 1, 2018. The five finalists would be announced in August and called on the 13th September, 2018 to present their business plans to an international jury.
Interested and qualified entrepreneurs can click here to apply.
Get the best of Africa's daily tech to your inbox – first thing every morning.
Join the community now!